Join the Twin Cities Section this April for a hands-on, day-long introduction into the field of electrochemical impedance spectroscopy (EIS)! The Introduction to EIS short course will be held at the Hampton Inn in Shoreview, MN on Friday, April 29th, from 9:00 a.m. to 4:30 p.m. (CT) and will be taught by impedance spectroscopy expert Professor Mark Orazem.
What is a short course?
Taught by academic and industry experts in intimate learning settings, short courses offer students and professionals alike the opportunity to greatly expand their knowledge and technical expertise.
Introduction to EIS
This EIS short course is an all-day class designed to provide students and the seasoned professional with an interest in applying electrochemical impedance techniques to study a broad variety of electrochemical processes. Attendees will develop an understanding of the technique, how to develop models with physical significance, and how to use graphical and regression methods to interpret measurements. Examples will include a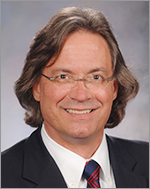 spects of corrosion, biological systems, and batteries.
About the instructor
Professor Mark Orazem is a recognized expert on impedance spectroscopy and coauthor of a textbook on electrochemical impedance spectroscopy. Orazem is a Distinguished Professor of Chemical Engineering at the University of Florida, a Fellow of the Electrochemical Society, and recipient of the 2012 ECS Linford Award.
Registration Fees
| | | |
| --- | --- | --- |
| Registration Fees | Early-Bird Fees* | Regular Fees* |
| ECS Member | $400 | $500 |
| Nonmember | $450 | $550 |
| ECS Student Member | $200 | $250 |
| Student Nonmember | $250 | $300 |
* All prices are in U.S. Dollars.
Save $$ on registration and enjoy the benefits of membership. Become an ECS member today!
Pre-registration for short courses is required. The early-bird deadline is April 15, 2016. All course materials are prepared in printed format for registrants upon arrival.
Registration opens Monday, March 28, 2016!
Contact twincitiesecs@hotmail.com with any questions.
Attending the 229th ECS Meeting in San Diego? Check out the five ECS short courses being offered at the meeting, including Advanced Impedance Spectroscopy, taught by Professor Orazem!