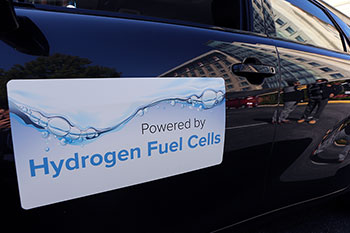 Fuel cells play a major role in creating a clean energy future, with a broad set of applications ranging from powering buildings to electrifying transportation. But, as with all emerging technologies, researchers have faced many barriers in developing affordable, efficient fuel cells and creating a way to cleanly produce the hydrogen that powers them.
In a new Perspective article, published in the Journal of The Electrochemical Society, researchers are aiming to tackle a fundamental debate in key reactions behind fuel cells and hydrogen production, which, if solved, could significantly bolster clean energy technologies.
In the open access article, "Perspective—Towards Establishing Apparent Hydrogen Binding Energy as the Descriptor for Hydrogen Oxidation/Evolution Reactions," Yushan Yan and his coauthors from the University of Delaware provide an authoritative overview of work done in the areas of hydrogen oxidation and evolution, present key questions for debate, and provide paths for future innovation in the field.