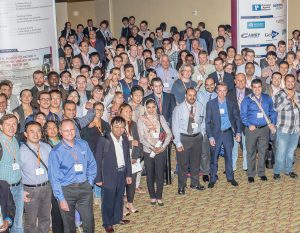 ECS would like to congratulate Johan Scheers of the Volvo Group for winning first place in the August 2018 Refer a Friend Contest! Scheers receives a complimentary meeting registration to a 2019 ECS biannual meeting of his choice.
The second place recipient, Anatolie Carcea from the University of Toronto, receives a complimentary 5-year membership. Tatiana Lastovina from Southern Federal University in Russia, the third place winner, receives a complimentary 3-year membership.
Members were challenged to recruit new members to the Society throughout August; emails were sent each week to encourage these member-to-member recruitment efforts.