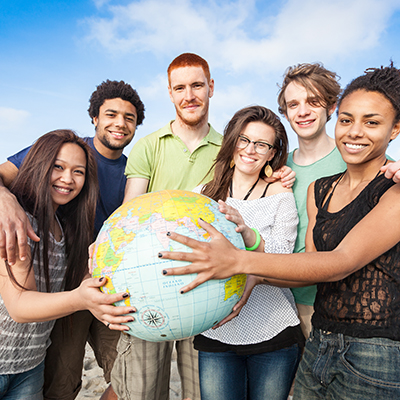 In 2022, ECS divisions and sections provided $106,295 in funding to assist students, postdocs, and early career researchers participate in ECS biannual meetings.
We thank the ECS divisions and sections, as well as our generous donors who supported the biannual meeting travel grant program. Congratulations to the recipients of their support.
Battery Division Travel Grants
The ECS Battery Division recognized their top two 242nd ECS Meeting travel grant applicants with K.M. Abraham Travel Awards:
The K.M. Abraham Travel Award is sponsored by a $50,000 endowment from Kuzhikalail M. Abraham, principal at E-Kem Sciences. Abraham joined ECS in 1979 and has been a member for over 43 years. The award named in his honor recognizes promising students in the science and engineering areas of electrochemical energy storage and conversion. It helps defray travel and registration expenses for students presenting papers in ECS Battery Division-sponsored symposia at ECS biannual meetings.
Electronics and Photonics Division Travel Grants
The ECS Electronics and Photonics Division selected Mr. Suman Das from Auburn University to receive the YK Associates Travel Grant for the 242nd ECS Meeting. Mr. Das presented  "Nitrogen Annealing as a Sustainable Method for Interface Trap Passivation in 4H-SiC MOSFETs" at the D01—Semiconductors, Dielectrics, and Metals for Nanoelectronics 19 symposium.
The YK Associates Travel Grant is sponsored by YK Associates and their principal, Yue Kuo, a long-time member and Past President of ECS (2018-2019). The grant provides $500 in travel support to a full-time graduate student to present an accepted paper at an Electronics and Photonics Division symposium. The YK Associates Travel Grant is available for ECS biannual meetings taking place through 2024.
Industrial Electrochemistry and Electrochemical Engineering Division Travel Grants
The ECS IE&EE Division chose two recipients to receive the Theodore R. Beck Student Travel Awards for the 242nd ECS Meeting:
The IE&EE division administers the Theodore Beck Student Travel Grant from 2022-2027. To be eligible, award recipients are required to present at a session sponsored or co-sponsored by the division. The grant provides each recipient with up to $2,000.
243rd ECS Meeting Travel Grants
On December 2, 2022, the Biannual Meeting Travel Grant Program begins accepting travel grant applications for the 243rd ECS Meeting in Boston, MA. February 27, 2023, is the application deadline.
Learn more about division and section biannual meeting travel grant requirements at Biannual Meeting Travel Grants.
Again, we thank our divisions, sections, and donors for their generous support—and congratulations to this year's recipients!