Graduate and undergraduate students and postdoctoral researchers interested in careers in electrochemical fields are invited to the free ECS Pacific Northwest Section inaugural Industry and Careers Day. 
To promote careers in electrochemistry, the event connects participants with industry and national laboratory representatives providing insights into careers in electrochemical fields, skills valued in job candidates, and upcoming opportunities in the rapidly expanding electrochemical technology area. 
You do not need to be an ECS member to participate in the webinar. You must pre-register for the event through your ECS My Account. Don't have one? It's easy to create–visit Create an Account now.
Are you interested in membership? Read why you should join ECS. Student membership is only $30 annually with benefits specifically for students. Pacific Northwest Section membership is free.
Confirmed industry participants
Microsoft
Boeing
Gamry
Membrion
Nel Hydrogen
Thermo Fisher Scientific
Moses Lake Industries
Oak Ridge National Laboratory
Pacific Northwest National Laboratory
Lawrence Berkeley National Laboratory
---
Event Schedule for Friday, May 14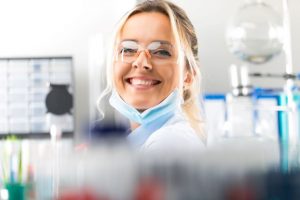 900 – 1100h PST
Industry panel discussion
Moderated question and answer session for students
1200 – 1600h PST
Breakout sessions with individual companies
More detailed presentations
Informal recruiting sessions
Schedule is tentative; more details will be provided to event registrants.
---
Benefits of participation
Jump start your career:
Connect with industry and national laboratory representatives;
Insider information on careers in electrochemical fields;
Learn what skills are valued in job candidates;
Discover upcoming employment opportunities.
Spread the word out about this free opportunity – invite your network!