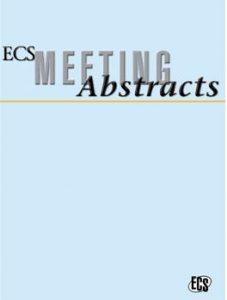 Over 2,400 abstracts across 51 symposia from the upcoming 236th ECS Meeting in Atlanta are now available for download in the ECS Digital Library!
ECS Meeting Abstracts contain extended abstracts of the technical papers presented at the ECS biannual meetings, ECS joint meetings, and ECS-sponsored meetings. This publication offers a first look into the current research in the field. ECS Meeting Abstracts are freely available to all visitors of the ECS Digital Library. Learn more about our other open access publishing opportunities here!
Did you know? All ECS Transactions, Journal of The Electrochemical Society, and ECS Journal of Solid State Science and Technology articles that develop out of ECS Meeting Abstracts are linked back to their original abstracts in the digital library.
Don't forget to join us at the 236th ECS Meeting in Atlanta! The deadline for early registration and discounted hotel rooms at the Hilton is September 9. Make sure to register for the meeting and book your hotel rooms as soon as possible!