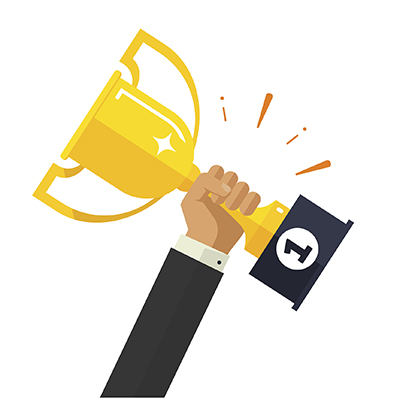 We are pleased to announce the winners of the 240th ECS Meeting Polymer Electrolyte Fuel Cells & Electrolyzers (PEFC&E) symposia-funded best poster and presentation awards!
Every meeting, ECS presents several awards of this type through the generous funding of individual symposium sponsors. Please take a moment to help celebrate the excellent work of the authors listed below.
If you missed the opportunity to view these presentations, there is still time! All presentations are accessible until November 7, 2021. Pre-registration is required.
Poster and presentation winners
I01 – Polymer Electrolyte Fuel Cells & Electrolyzers 21 (PEFC&E-21) – Best Student Poster Award Winners
Thank you to the Office of Naval Research and Army Research Office for their generous sponsorship of this symposium.
First Place: "Oxygen Reduction Reaction Properties and Microstructure of Pt/Nb:SnO2 Model Catalysts Fabricated on Pt Single Crystal Surfaces"
Yoshihiro Chida, Graduate School on Environmental Studies, Tohoku University, Japan
Second Place: "Hydrogen Peroxide Generation and Hydrogen Oxidation Reaction Properties of Pt/Ir(111) and Ir/Pt(111) Bimetallic Surfaces"
Kenta Hayashi, Graduate School of Environmental Studies, Tohoku University, Japan
Third Place: "Molecular Dynamics Study of Proton Conductivity at an Interface between Nafion and Graphene Sheet"
Rikki Tanaka, Tohoku University Graduate School of Engineering, Japan
Thank you to our sponsors
Thank you to these companies and our other symposium sponsors for their support of the 240th ECS Meeting!
Is your institution interested in sponsoring a symposium at the 241st ECS meeting? Check Exhibit and Sponsorship Opportunities or contact Francesca.Spagnuolo@electrochem.org to learn how your support can directly assist our meeting speakers with registration waivers, best presentation awards, and more!