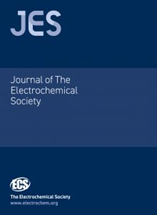 ECS seeks self nominations for the position of Technical Editor for the Journal of The Electrochemical Society in the Fuel Cells, Electrolyzers, and Energy Conversion topical interest area (TIA).
Nominees for these positions must possess and maintain scientific knowledge of the scope of the topical interest area. Specific topics include, but are not limited to:
Theoretical and experimental aspects of all types of fuel cells, electrolyzers, photovoltaics, and photoelectrochemistry;
Energy conversion, including design, modeling, testing, and evaluation;
Novel electrode structures and their characterization, including electrocatalytic materials and electrocatalysis;
Engineering aspects of fuel, electrochemical fuel synthesis, water, and thermal management;
Materials at high temperatures.
Technical Editors are appointed for a minimum initial one-year term, renewable for additional terms, with up to a maximum of 12 total years of service in this role.
Self nominations are due no later than August 7, 2023. Interested candidates should complete the ECS Editorial Opportunities Form and upload all required materials on or before the deadline.