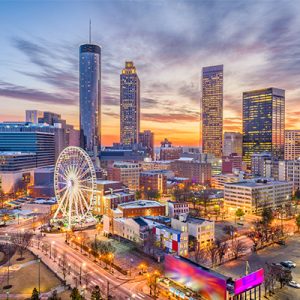 ECS meetings are well known for their strength in areas such as batteries/energy storage, fuel cells/energy conversion, electrochemical engineering, semiconductors, sensors, corrosion, carbon nanostructures, and more. With a technical program of over 2,400 abstracts being presented in 52 symposia over 5 days, the 236th ECS Meeting in Atlanta, GA will also feature newer symposia such as: ionic liquids as reactive media for electrodeposition processes; reduction of CO2: from laboratory to industrial scale; sonoelectrochemistry; and electrochemistry in space.
You can also take a moment and read topic close-ups for the following symposia:
Z04: Electrochemistry in Space
A04: Advanced Manufacturing Methods for Energy Storage Devices 2
G01: 16th International Symposium on Semiconductor Cleaning Science and Technology (SCST 16)
G06: Materials and Processes for Semiconductor, 2.5 and 3D Chip Packaging, and High Density Interconnection PCB 2
Take advantage of the housing block ECS has reserved for attendees at the Hilton Atlanta.
The deadline for reservations is September 9, 2019 or until the block sells out.