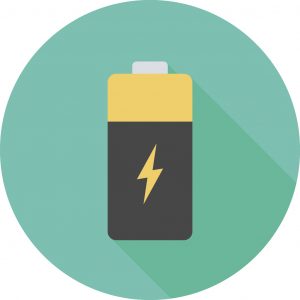 The ECS Detroit Section presents a free webinar on April 8 with Tobias Glossmann, Principal Systems Engineer at Mercedes-Benz Research and Development North America, on "Batteries for the Future." Glossmann's presentation takes place during the section's April meeting. No reservation is required to participate.
Tobias Glossmann
Mercedes-Benz Research and Development North America
Date: April 8, 2021
Schedule
1900-1915h EDT General Chapter Announcements and Introductions
1915-2015h EDT Presentation
2015-2030h EDT Closing Remarks
Price: Free
Access
Join Zoom Meeting
Meeting ID: 946 1192 4270
Passcode: 543624
Abstract
Li-ion batteries enable electric vehicles with impressive performance. However, ambitious goals to further increase driving range, accelerate charging, and to reduce cost, lead to record levels of innovation in this time of change. Mercedes-Benz R&D North America (MBRDNA) teams in Michigan and California are keeping up with—but also leading—developments of battery technology in this part of the world. In addition to performance of electrochemical storage systems, MBRDNA is also interested in the sustainability of new technology.
Tobias Glossmann
Tobias Glossmann has over 18 years of experience in battery R&D at Mercedes-Benz. He started his career as an engineer with an engineering diploma from Esslingen University of Applied Sciences in Electronics/Mechatronics and later added an MS in Chemistry from Oakland University (OU), Michigan, U.S. With the idea of lifelong learning in mind, Glossman is now pursuing a PhD in Biomedical Sciences at OU. Over the years, he has gained experience in a broad spectrum of issues that included high voltage system design, thermal management, battery controls, materials evaluation and system integration. His responsibilities as Principal Systems Engineer at Mercedes-Benz include collaborations and advanced battery research projects. In his current research, he studies interfaces and mechanisms in electrochemical systems using computational chemistry methods.
Learn about upcoming ECS webinars.