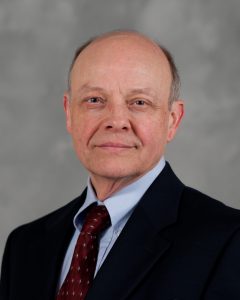 By: Dennis W. Hess, Georgia Institute of Technology
Engineers and scientists typically work in teams whether employed in industry, government, academia, or national laboratories. In these teams, a leader is appointed who is responsible for ensuring collaboration, synergy, effectiveness, and efficiency when addressing problems and performing research, development, or manufacturing functions.
I will be offering practical leadership strategies during the professional development workshop Managing and Leading Teams at AiMES 2018.

The skill set possessed by technically trained individuals is impressive and appropriate for the solution of technical problems. However, this skill set is insufficient to effectively run teams, where timely decisions must be made within a group of people who have strong opinions and a multitude of viewpoints, backgrounds, and experiences.
The workshop describes and discusses reasons why technically competent students and early- and mid-career engineers and scientists often experience frustration and anxiety when first undertaking leadership roles. In part such outcomes result from the belief that data and facts motivate decisions and actions; however, egos, emotions, biases, priorities, and experiences are generally the cause of individual reactions to situations.
Approaches that allow effective ways to deal with various leadership dilemmas such as managing teams, managing conflict, and running meetings are described. Insight gained from the workshops should help attendees be more caring and effective leaders while minimizing frustration levels when embarking on these new responsibilities.
If you are already registered for AiMES 2018, log in to your ECS My Events to add a course today. If you are about to register, just select the course during registration.
For questions or assistance registering, please contact customer.service@electrochem.org.
Learn more about AiMES 2018 being held in Cancun, Mexico, September 30–October 4, 2018.