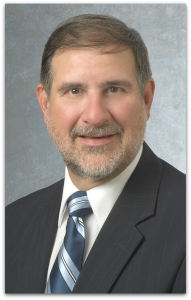 Flow Batteries for Grid-Scale Energy Storage
Large-scale energy storage is required to meet a multitude of current energy challenges. These challenges include modernizing the grid, incorporating intermittent renewable energy sources (so as to dispatch continuous electrical energy), improving the efficiency of electricity transmission and distribution, and providing flexibility of storage independent of geographical and geological location. Read more.
How to Publish in ECS Journals
ECS publications span the entire subject area of electrochemistry and solid-state science. The Society publishes peer-reviewed technical journals, proceedings, monographs, conference abstracts, and a quarterly news magazine. The Society's oldest title, Journal of The Electrochemical Society, has been in continuous publication since the Society's founding in 1902.
Presented by Robert F. Savinell
Editor of the Journal of the Electrochemical Society and ECS Electrochemistry Letters.
ECS Student Member Benefits, Awards, and Travel Grants
ECS offers a variety of options for students to get involved. Tune in to find out more.

Presented by Beth Fisher
ECS Associate Director of Development & Membership Services
Space is limited! Register today!
Hosted by ECS and the Research Triangle Student Chapter of ECS.