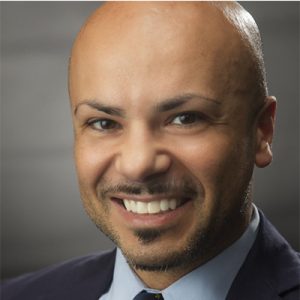 ECS's Detroit Section is proud to present guest speaker Fabio Albano at its October 10 section meeting. He will speak on:
"Best of Both Worlds: A Marriage of Two Battery Technologies"

Fabio Albano
Vice President of Technology
NantEnergy, Inc. (formerly Fluidic Energy)
Scottsdale, Arizona, USA
When:
Thursday, 10 October, 2019
Schedule:
17:30h | Reception
18:30h | Dinner
19:30h | Speaker

Where:
Lawrence Technological University
Taubman Welcome Center, Building #5, 4th Floor, Room 406
Southfield, Michigan 48075
Dinner will be provided at $20 (rate reduced to $10 for students, postdocs, and interns).
Plan to attend? RSVP here. For more information, email ecs.detroit.rsvp@gmail.com
About Fabio Albano
Fabio Albano is Vice President of Technology at NantEnergy, Inc. (formerly Fluidic Energy), where he oversees the company's research and development of advanced battery technologies for large-scale energy storage. Albano brings extensive experience in battery technology to leading a team that is focused on expanding the performance and efficiency of NantEnergy's range of rechargeable metal-air batteries based on proprietary cathodes, electrolyte materials, and manufacturing methods.  Read more about this ECS member's innovative battery systems.
Prior to joining NantEnergy, Albano was Vice President of Battery Systems at Fisker Inc., a manufacturer engaged in the development of fully electric vehicles. He also served as the Chief Technology Officer of ZAF Energy, a Zn-air and Ni-Zn battery manufacturer in Montana using novel manufacturing approaches to 3D electrodes. He was the Chief Scientific Officer of XALT Energy (formerly Dow-Kokam) from 2013 to 2016, and a founding member of EPS (2011) and Sakti3 (2007), a solid-state Li-ion battery manufacturer acquired by Dyson in 2015. Albano is responsible for more than 30 domestic and international patents and publications, and has invented materials recipes for cathode, anode and solid electrolytes. Albano received his PhD in Materials Science and Engineering from the University of Michigan.
Abstract
The global energy storage market could reach 8.6 GW and 21.6 GWh by 2022, according to a recent report by GTM Research, with Lithium-ion batteries the overwhelming dominant player. Global Lithium-ion battery deployments over the next four years are expected to grow by 55 percent annually to 18 GWh, while all other battery technologies are expected to total less than 4 GWh. This talk discusses how Lithium-ion can be married with other technologies to meet global demand.