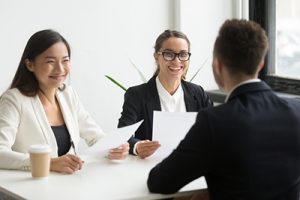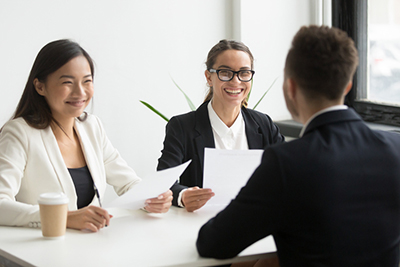 The Electrochemical Society launched the ECS Career Center in early 2019, a new career center that connects our constituency across all disciplines and career stages with employers offering career opportunities.
Powered by YourMembership, the leading provider of job websites and career centers for organizations that serve specialized members, the ECS Career Center is an innovative gateway that matches the right employers with the right student/professional talent to help keep organizations well-staffed, and professionals' careers moving along a professional path that meets their goals.
"ECS members are highly appealing to employers because they've demonstrated a commitment to ECS and their specialized interests in electrochemistry and solid state science," says Shannon Reed, ECS Director of Membership Services. "This technology and sales support will ensure that our new website serves our members by providing a clear connection with organizations that value and seek the skills, expertise, certifications, and training they have to offer."
In addition to serving as a robust source of up to thousands of job opportunities, the ECS Career Center will be set apart by a number of benefits it offers to job-seekers and employers, including:
The ability for job-seekers to post anonymous resumes, allowing them to be recruited while remaining in complete control over which employers view their complete information.
A variety of options for employers to expose jobs to passive job-seeking students and professionals who do not visit job boards, including Job Flash emails to ECS's members.
Integration of job content into social media channels to engage our members and provide valuable job exposure to ECS's audiences and relevant users of Twitter, Facebook, LinkedIn, and other social channels.
Extensive employment brand advertising opportunities for employers.
A mobile-responsive environment to ensure job seekers have an optimal experience, regardless of device being used.
The ability for job-seekers to be alerted every time a new job becomes available that matches their personal goals and interests.
Integration of career resources, training, and other benefits offered by ECS to members.
The ability for job seekers and employers to gain exposure throughout YourMembership's network of nearly 2,500 niche Career Centers.
For more information and to start the journey to enhance your career or organization, please visit the ECS Career Center.