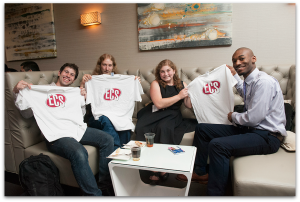 At the 227th ECS Meeting in Chicago, IL, the ECS Board of Directors voted to approve our newest ECS student chapters. Welcome to ECS:
Belgium Student Chapter – Sebastien Moitzheim, Chapter President
Illinois Institute of Technology Student Chapter – Lin Chen, Chapter President
Are you looking to start your own ECS student chapter? The next opportunity is right around the corner.
Time-frame for approval at the 228th ECS Meeting in Phoenix, AZ:
Student Chapter Applications Due to ECS Headquarters – Friday, September 4, 2015
Individual Membership Committee Approval – Monday, October 12, 2015
Board of Directors Approval – Thursday, October 16, 2015
Notification of Status – Week of October 19, 2015
For more information about student chapters, contact Beth Fisher at beth.fisher@electrochem.org.