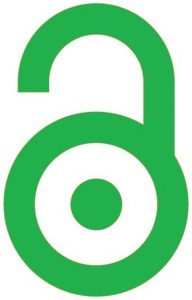 Free the Science Week celebrates those working to eliminate barriers to access for researchers around the world.
Yesterday's blog post discussed ECS's Author Choice Open Access program, which enables many authors to publish open access at no cost to them.
But did you know that the Society also supports green open access?
ECS's green open access policy allows you to freely and immediately share the articles you publish in ECS journals without using an open access article credit or paying an article processing charge.
What is green open access?
Green open access refers to the self-archiving of a version of an author's manuscript in a repository.
This version of the manuscript may be accessed for free through the repository even if the article's version of record is behind a paywall.
Note: The specific requirements governing which version of the manuscript may be deposited in a repository vary among funders and publishers.
What is ECS's policy on green open access?
ECS's green open access policy for its peer-reviewed journals—the Journal of The Electrochemical Society and the ECS Journal of Solid State Science and Technology—is as follows:
Authors may deposit the preprint and/or published versions of their articles in their institutional repository, with no embargo, provided that they not deposit the files prepared by and/or formatted by ECS (and its vendors).

Any posting made or updated after the acceptance of the article for publication should include a link to the online abstract in the ECS publication of origin or to the entry page of that publication.

If authors choose to make their articles open access through Author Choice Open Access, the version of record will be freely available in the ECS Digital Library. Authors may also deposit the published PDFs of these open access articles in their institutional repositories, if they wish to.
Questions about the policy?
Please do not hesitate to contact ECS at oa@electrochem.org with questions regarding the Society's green open access policy.
In the spirit of Free the Science Week, the Society encourages all authors to explore new avenues and opportunities for disseminating their research as openly as possible. #FreeTheScience.