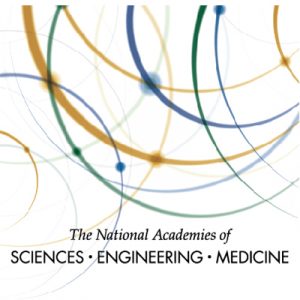 Join the National Academies of Sciences, Engineering, and Medicine for a workshop, Advances, Challenges, and Long-Term Opportunities for Electrochemistry: Addressing Societal Needs. The workshop is on November 18-19, 2019 in Washington, DC. under the auspices of the Chemical Sciences Roundtable of the Board on Chemical Sciences and Technology.
The workshop features sessions on the latest applications of electrochemistry in energy storage, energy conversion, and electrosynthesis. In addition to technical talks, speakers and the audience will discuss the resource, training, and workforce needs to advance electrochemistry in the United States. Finally, emerging electrochemical science and technology will be presented and discussed. The workshop activities will be summarized in a proceedings available to the public. We invite the ECS community to attend and share your perspectives on the future directions of electrochemistry for societal needs.
Speakers include Larry Faulkner, Stanley Whittingham, Esther Takeuchi, Veronica Augustyn, Marc Koper, Ismaila Dabo, Thomas Jaramillo, Phil Baran, Song Lin, Kevin Moeller, Shelley Minter, David Muller, Miguel Modestino, Matt Sigman, Jeff Dick, Kartish Manthiram, Bill Tumas and Andrew Rappe. The workshop organizers are Carol Bessel, Raul Miranda, Anne Co, Phil Baran, Yet Ming Chiang, Cynthia Zoski, and Héctor Abruña.
Please register to attend the workshop either in person or via webcast at
http://nas-sites.org/csr/advances-challenges-and-long-term-opportunities-for-electrochemistry/. Event registration is free. For more information, contact Elizabeth Zeitler at ezeitler@nas.edu.