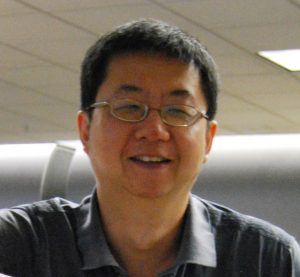 The ECS National Capital Section invites you to register for a webinar on "Electrolytes, Interfaces, and Interphases" presented by Kang Xu from the Battery Science Branch, DEVCOM Army Research Laboratory, on March 2, 2023, at 1200h ET.
Register now
Speaker: Kang Xu
Senior Chemist, Battery Science Branch
United States Army Research Laboratory
Date: March 2, 2023
Time: 1200-1300h ET
Registration instructions 
Webinar is open to the public;
ECS membership is not required;
Pre-registration through an ECS My Account is required to participate.
Are you new to the ECS Community? Create an ECS My Account for free at Create an Account. 
Register now
Abstract
Electrolyte plays the central role in all electrochemical devices, and it is the only component in such devices that physically interacts with every other component, be it an electrochemically active (anode and cathode) or inert component (separator, substrate, binder, conducting additive, packaging, etc.). Whenever there is interaction, an interface arises, and whenever such interaction occurs at electrochemical potential far away from the thermodynamic equilibria, irreversible electrodic reactions become evitable, which could lead to an interphase.
This webinar summarizes the current knowledge of electrolytes, interfaces, and interphases, and the interrelations among them, covering the knowledge from the classical era through modern understanding. Emphasis is placed on the development and design of electrolytes and interphases for advanced battery chemistries.
Kang Xu
Kang Xu is a team leader at the Battery Science Branch of the United States Army Research Laboratory. He has conducted electrolyte and interphasial chemistry research for the past 30 years. In 1996, he completed his PhD in Chemistry at Arizona State University under Prof. Austen Angell. Dr. Xu has published over 350 papers; wrote/edited five books/chapters; and obtained more than 20 US Patents. He has over 50,000 citations and an h-index of 111, and is a highly cited Web of Science author included in the Stanford University Top 2% Scientists Worldwide.
Among his many publications, Dr. Xu is perhaps best known for his comprehensive reviews in 2004 and 2014 Chemical Reviews, and a new book, Electrolytes, Interfaces and Interphases, to be published by RSC Press in April 2023. A Fellow of The Electrochemical Society and ARL Fellow, his work has received numerous recognitions and awards including the 2015 University of Maryland Invention of the Year, 2017 International Battery Association Technology Award, 2018 ECS Battery Research Award, and 2022 Army Civilian Service Commendation Medal.
ECS sections
ECS sections offer many opportunities for members to engage and expand their professional networks. Not a section member? Email customerservice@electrochem.org and ask to join your region's ECS section.