By: Roque Calvo, ECS Executive Director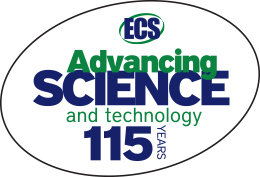 In April 1902, upon the conclusion of the Society's first meeting in Philadelphia, the Society's first president wrote the column below, which was printed in the Society's first publication, explaining the rationale to form the American Electrochemical Society.
Evidence accumulates on every hand that the analogue of the specialist in science is the society which specializes. Whether for good or ill, whether some of its influences are narrowing in some directions or not, the society which specializes is the necessary corollary of the scientific specialist; the latter came perforce into existence, has made the whole world his debtor, and is recognized as the present factor for progress; the former is coming perforce into existence, will soon make the world its immeasurable debtor, and will be a wonderfully potent factor in future scientific progress.

Such is the force, the necessary condition, which has brought into existence The American Electrochemical Society. … Its functions should be those of bringing electrochemists into personal contact with each other; of disseminating among them all the information known to, and which can be spared by, their co-workers; to stimulate original thought in these lines by
mutual interchange of experience, and by papers and discussions; to stimulate electrochemical work all over the world. …

Such a society … being, therefore, a necessity, a pressing need, its formation was inevitable. It came. … The results have justified the insight of the projectors of the society, the first meeting has been an enthusiastic success, the organization now exists, its future is one of assured usefulness. With confidence we stand out to sea.