The ECS student chapter program continues to experience tremendous growth with student chapters forming around the globe! During AiMES 2018, the Individual Membership Committee and Board of Directors approved the chartering of six more student chapters: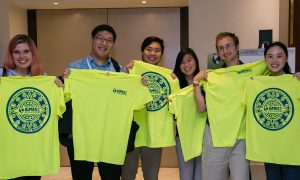 Imperial College London (UK)
University of Cape Town (South Africa)
Dalhousie University (Canada)
Mexico Capitulo Estudiantil CIDETEQ (Mexico)
China Spallation Neutron Source (China)
Ankara Yıldırım Beyazıt University (Turkey)
ECS now supports 81 student chapters! The student chapter program helps students collaborate on their campus and promote electrochemical and solid state science throughout their communities.