Sponsored by BioLogic
Through this award sponsored by BioLogic since 2012, the ECS Energy Technology Division recognizes the accomplishments of a promising young engineering or science graduate student in the fields pertaining to this division. Congratulations to Charles Tai-Chieh Wan, the winner of this year's ECS Energy Technology Division Graduate Student Award!
Charles Tai-Chieh Wan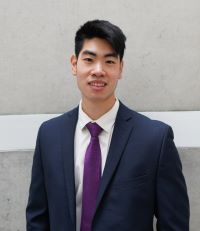 Charles Tai-Chieh Wan is a PhD candidate in the Department of Chemical Engineering at the Massachusetts Institute of Technology, U.S., under the co-supervision of Prof. Fikile R. Brushett and Prof. Yet-Ming Chiang. In 2017, he completed a BS summa cum laude in chemical and biomolecular engineering at Cornell University, U.S.
Wan's graduate thesis work focuses on developing designer electrode microstructures and surfaces for redox flow batteries by advancing unconventional yet potentially beneficial paradigms. His research efforts include leveraging principles of phase separation to synthesize and probe new electrode microstructures, investigating thin-film organic coatings to mediate the electrode-electrolyte interface, and examining biomass-derived materials for use in redox flow batteries.
ECS Honors & Awards Program