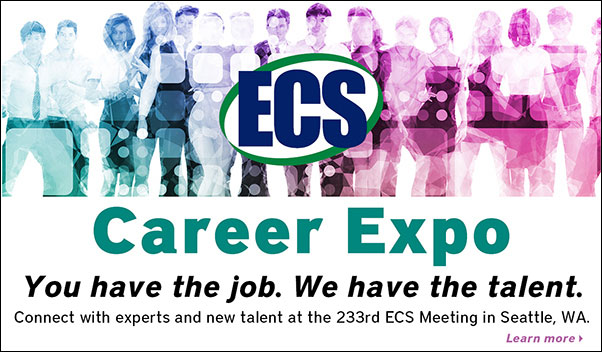 Do you know of an organization that is hiring? Are you connected with recruiters or managers looking to fill positions? You now have a unique opportunity to help ECS work towards engaging employers through our ECS Career Expo.
The ECS Career Expo is being hosted at the 233rd ECS Meeting in Seattle, WA from May 14-16, 2018 in the exhibit hall. Hiring managers and recruiters are able to showcase their organizations to more than 2,000 anticipated meeting attendees in an exclusive exhibit booth area.
The ECS Career Expo helps to support the mission of ECS in advancing the science. Take a moment and send recruiter or hiring manager contact information to Shannon Reed, director of membership services: Shannon.Reed@electrochem.org.