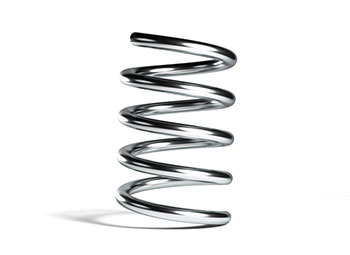 Stress a muscle and it gets stronger. Mechanically stress a new rubbery material—say with a twist or a bend—and it automatically stiffens by up to 300 percent, the engineers say.
In lab tests, mechanical stresses transformed a flexible strip of the material into a hard composite that can support 50 times its own weight.
This new composite material doesn't need outside energy sources such as heat, light, or electricity to change its properties. And it could be used in a variety of ways, including applications in medicine and industry.
The researchers found a simple, low-cost way to produce particles of undercooled metal—that's metal that remains liquid even below its melting temperature. Researchers created the tiny particles (they're just 1 to 20 millionths of a meter across) by exposing droplets of melted metal to oxygen, creating an oxidation layer that coats the droplets and stops the liquid metal from turning solid. They also found ways to mix the liquid-metal particles with a rubbery elastomer material without breaking the particles.