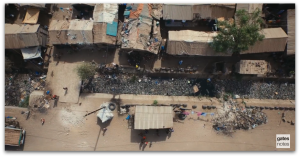 In early January, we talked about Bill Gates' initiative to make poop potable. As part of the Bill & Melinda Gates Foundation's mission to improve sanitation in underdeveloped countries, the business magnate and philanthropist took a sip of water that had been human waste just moments before.
The waste was being filtered through a treatment plant called the OmniProcessor. The plant was designed a part of the Gates Foundation's Reinvent the Toilet Challenge. Along with being able to make wastewater drinkable, the plant also produce usable electricity.
A Test Run in Africa
Now, the OminProcessor is going from its testing stages to real world application. The plant has taken its first trip to Dakar, Senegal, and while the technology is working, the real world is proving to pose some other challenges.