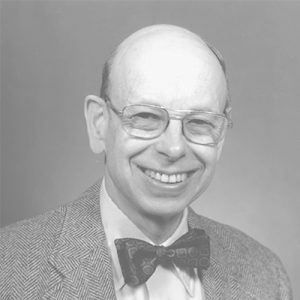 ECS recently lost a devoted, accomplished member, and a cherished friend. Robert Frankenthal passed away on Wednesday, September 18.
Bob held many posts and positions within the Corrosion Division and the Society itself, serving as chair of Pittsburgh Section (1963–64), Corrosion Division chair (1980–1982), and ECS President (1993–1994). He also received numerous awards and honors, including winning the Corrosion Division H. H. Uhlig Award in 1989 and becoming a Fellow of The Electrochemical Society in 1995.
If you would like to learn more about Bob, please visit the page about him on the ECS website, which also includes a long-form interview Roque Calvo, former ECS Executive Director, conducted with him as part of the ECS Masters Series.