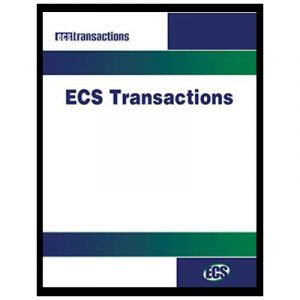 Proceedings from the 237th ECS Meeting with the 18th International Meeting on Chemical Sensors (IMCS 2020) now are available for preorder. ECS Transactions volume 97, issues 1-6, now are available for purchase through April 6, 2020.
ECS members are eligible for a 20% discount on orders!
Be sure to order early to guarantee your copy. For more information, visit www.electrochem.org/ecst.