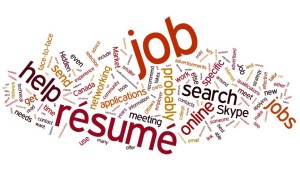 ECS's job board keeps you up-to-date with the latest career opportunities in electrochemical and solid state science. Check out the latest openings that have been added to the board.
P.S. Employers can post open positions for free!
Research Scientist – Silicon Materials
Institute for Energy Technology – Kjeller, Norway
The main tasks will be to perform R&D within the field of new technology and materials for production of high quality silicon materials for energy applications, within the framework of national and international R&D projects. Project management, supervision and development of future projects in collaboration with department staff and industry will also be key tasks.
Battery Design Engineer
Acme Aerospace, Inc. – Tempe, Arizona
Acme Aerospace, Inc. a leading manufacture that designs and manufactures custom batteries and battery control electronic systems for military and commercial aircraft applications is currently seeking a high energy, self-driven, detail oriented experienced individual accountable for design, development, pre-production and engineering projects related to FNC cells and batteries. Tasks include reviewing customer specifications and developing energy storage solutions that meet the customer requirements, as well as develop new battery concepts for emerging markets.