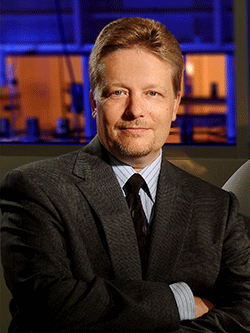 The Society congratulates Eric D. Wachsman, President of The Electrochemical Society, for his recent appointment as Distinguished University Professor at the University of Maryland (UMD), where he is Director of the Maryland Energy Innovation Institute and Crentz Centennial Chair in Energy Research, with appointments in the Departments of Materials Science & Engineering and Chemical & Biomolecular Engineering.
The formal title of Distinguished University Professor, the highest appointment UMD bestows on a tenured faculty member, is accompanied by an annual honorarium to support the awardee's professional activities. Awarded to a limited number of UMD's most accomplished professors each year, the title recognizes not just excellence, but also impact and significant contributions to the nominee's field, knowledge, profession, and/or practice.
An active and committed ECS member since 1989, Wachsman became President of The Electrochemical Society in June 2021. A Fellow of The Electrochemical Society and American Ceramic Society, he holds 35 patents in battery and fuel cell technologies and has published more than 280 peer-reviewed papers. Wachsman received the 2017 ECS Carl Wagner Award, 2014 Sir William Grove Award (International Association for Hydrogen Energy), 2014 Pfeil Award (Institute of Materials, Minerals & Mining), 2012 Fuel Cell Seminar Award, and 2012 ECS High Temperature Materials Division Outstanding Achievement Award. Wachsman will preside over the 240th ECS Meeting from October 10-14, 2021.