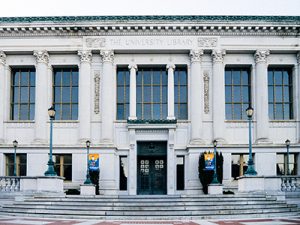 The urgency for open access publishing has been felt for some time. The strain of paywalls and expensive scholarly publishing business models have limited access to academic papers and research, causing some to take matters into their own hands.
The Electrochemical Society is one of those to take action. Each year, ECS participates in International Open Access Week by taking down paywalls to the entire ECS Digital Library, giving the world a preview of what complete open access to peer-reviewed scientific research will look like. ECS is also the founder of the Free the Science initiative, which aims to make the Society's high quality, peer-reviewed research free for everyone to read and free for authors to publish. In addition, in honor of Free the Science, the Society also offers another paywall-free week to the ECS Digital Library. This year marking the Society's 3rd annual Free the Science Week, taking place April 1-7, where thousands of scientific articles and abstracts will become free to access.
And, it looks like ECS is far from alone in these efforts.
UC drops Elsevier
After months of negotiation, the University of California (UC) system has decided to walk away from the world's largest scientific publisher, Elsevier. A decision fueled by Elsevier's refusal to "strike a package deal that would provide a break on subscription fees and make all articles published by UC authors immediately free for readers worldwide," according to Science.
The 10-campus system accounts for nearly 10% of all U.S. publishing output making it the largest US institution to boycott Elsevier over costs, according to Publishers Weekly.
UC's statement
In a statement published on the UC's Office of Scholarly Communications page, the University addressed the issue in the following statement:
"As a leader in the global movement toward open access to publicly funded research, the University of California is taking a firm stand by deciding not to renew its subscriptions with Elsevier. Despite months of contract negotiations, Elsevier was unwilling to meet UC's key goal: securing universal open access to UC research while containing the rapidly escalating costs associated with for-profit journals. The Academic Senate issued a statement endorsing UC's position. Learn more."
UC's bold decision reflects their strong support for an open access model and their determination to accelerate the change from subscription to open access publishing, according to Publishers Weekly.
Reassessing standards
Elsevier isn't the only scholarly journal publisher being reevaluated by UC. The university is re-negotiating its system-wide licenses with all publishers, with the goal to provide additional open access options for UC authors.
What does that look like for UC? Single, integrated contract with each publisher that covers both the university's subscriptions and open access publishing of UC research in their journals. Elsevier has charged both the subscription and article processing costs (APCs) in the past.
"This issue does not just impact UC, but also countless scholars, researchers, and scientists across the globe—and we stand with them in their push for full, unfettered access," said UC President Janet Napolitano.
UC is not alone
It's not the first time something like this has happened. According to The Atlantic, in December 2016, universities in Germany stopped paying for Elsevier's journals. In 2018, the feeling was reciprocated in Sweden and Hungary. And in Europe, a coalition of major funders of scholarly research has backed the initiative Plan S that aims to make open access a reality by 2020. Plan S talks recently took place in January at the University College London (UCL) where Robert Kiley, head of open research at the Wellcome Trust and cOAlition S representative, highlighted The Electrochemical Society's Free the Science as an exemplary move towards open access.
The added pressure from UC, who published about 50,000 articles last year, of which an estimated 10,000 appeared in Elsevier journals, thought to only further stress scholarly journal publishers rethink their business models.
Support behind UC's decision
"Every time a sensible person gets a simple explanation of the current system, the reaction is disbelief — that smart people have been doing this stupid thing for so long, and it's been so, so expensive," said Don Moore, professor at the Haas School of Business at UC Berkeley, as quoted by the UC Berkeley Library— just one of many supporting comments.
"It's hard to overstate how big [UC's move] is for us here in the U.S.," said Heather Joseph, executive director of the Scholarly Publishing and Academic Resources Coalition. "This gives institutions that are on the fence about taking this kind of action a blueprint."
According to Science, UC will find other ways to access Elsevier publications, which include Cell and other journals. UC has said it's also "prepared to provide UC readers 'alternative means of access' at no cost for new articles published by Elsevier and those in a subset of Elsevier journals for which UC lacks permanent access, 'as they do for any other content that we don't currently license.'"
Consequences, well worth the effort according to UC.
Moving toward an open science paradigm
It's clear the shift towards an open access future has begun. Help get us there quicker, and show your support! Publish open access with ECS.
Why you may ask? The research published in ECS journals is of huge importance to the future of our planet: developments in sustainable clean energy, clean water, food safety, and medical care and more. We believe that if this research is openly available to anyone who wished to read it, anywhere in the world, it will contribute to faster problem-solving and technology development, accelerate the pace of scientific discovery, encourage innovation, enrich education, and even stimulate the economy.
This is where ECS Author Choice Open Access comes in. This option allows for authors to make their work available online to anyone who wishes to see it, so that neither the reader has to pay for it directly, nor belong to an institution that subscribes to the journal in which it appears. Each paper published this way brings us one step closer to freeing the science.
Free the Science Week
Don't forget to get a sneak peek of what an open access future will look like! Join ECS this year for the 3rd annual Free the Science Week taking place April 1-7, 2019.
Throughout this week, the Society will take down its paywall to the entire ECS Digital Library—making over 151,000 scientific articles and abstracts free and accessible to everyone—offering the world a preview of what complete open access to peer-reviewed scientific research will one day look like!