ECS is excited to announce a volunteer program for ECS student members at the 229th ECS Meeting in San Diego, CA, May 29-June 2, 2016. This program was first piloted in the fall at the ECS meeting in Phoenix, AZ.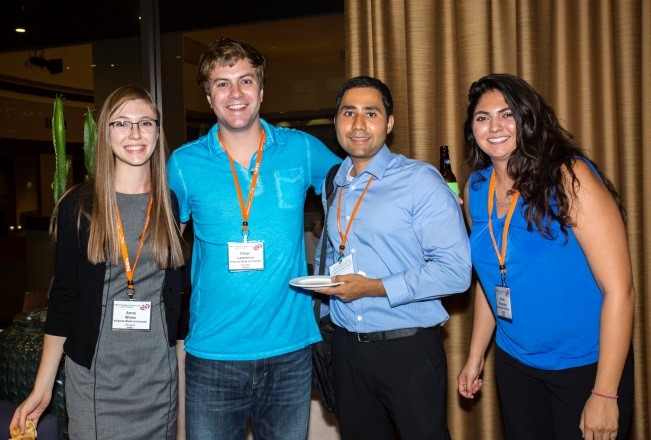 As a student aide, you will work closely with the ECS staff and gain first-hand experience in what it takes to execute an ECS biannual meeting. Take advantage of the opportunity to network and engage with meeting attendees, symposium organizers and ECS staff while learning how registration operates, technical sessions run and how major meeting programs are facilitated.
Interested in participating within this program? Click here to fill out your application today!
Please note, the deadline to apply is March 11th. The selected candidates will be notified the week of March 14th.
Benefits include a unique behind the scenes experience, networking opportunities, a FREE San Diego meeting registration, an ECS shirt, and a certificate of participation! For more information or questions regarding the application process, please contact membership services intern, Abby Hosonitz, at abigail.hosonitz@electrochem.org.
We look forward to seeing you in San Diego!