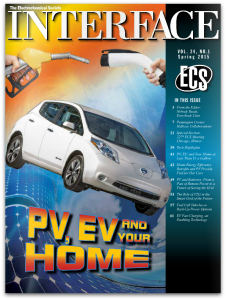 The following guidelines were constructed by Petr Vanýsek, the Co-Editor of Interface.
Interface encourages submissions of news from student groups. Therefore, we try to keep the "rules" to a minimum. However, some guidance will help in preparing the material.
Timeliness:  Interface is published every three month, therefore a report on something that happened no more than 6 months makes sense. Waiting more than six months will make it "old news."
Details: Be specific. If you describe an activity, state Where, When, Who.  Give the names of the speakers and other actors in the story. Double check the spelling of the names, both persons and places. Consider, whether someone may prefer to be referred to (in a publication) by Ms., Dr. of Prof., instead of a first name.
Formatting: Do not format your documents, except for paragraphs and italics, etc., if you need them. The text will be reformatted anyway. If you are submitting your newsletter, it is better to remove the layout. And please, do not embed pictures in the text. Give only the picture caption and send the pictures separately as individual files.
Photographs: They are fairly easy to take with modern electronics and we like contributions with pictures. They tell a better story.