Gather with your colleagues
The plenary session is one of the highlighted events of the meeting, allowing participants from every symposia to come together and recognize some of the greatest minds in the field.
ECS President Johna Leddy will wrap up the first full day of the 233rd ECS Meeting by welcoming the ECS meeting attendees and introducing the highly anticipated lecturer, Miguel Nicolelis and his talk "Linking Brains to Machines: From Basic Science to Neurological Neurorehabilitation."
The agenda also includes:
Vittorio de Nora Award, presented to Hariklia (Lili) Deligianni , IBM's Thomas J. Watson Research Center
Henry B. Linford Award for Distinguished Teaching, presented to Ralph White, University of South Carolina
Be sure to add the talks of the Society, division, and section award winners to your meeting scheduler, they are in various symposia throughout the week.
---
ECS Lecture
Monday, May 14 | 1700h
Washington State Convention & Trade Center, Ballroom 6E
"Linking Brains to Machines: From Basic Science to Neurological Neurorehabilitation" by Miguel Nicolelis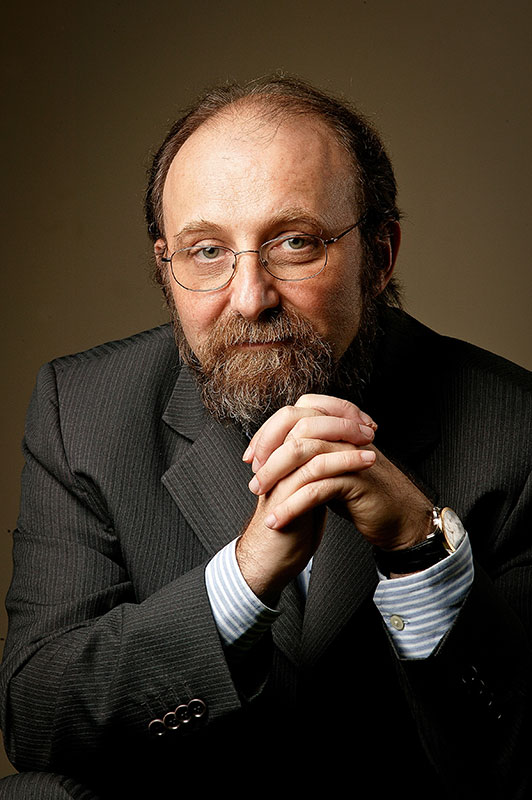 Miguel Nicolelis, MD, PhD, is the Duke School of Medicine Distinguished Professor of Neuroscience at Duke University, Professor of Neurobiology, Biomedical Engineering, Neurology, Neurosurgery and Psychology and Neuroscience, and founder of Duke's Center for Neuroengineering. He is founder and scientific director of the Edmond and Lily Safra International Institute for Neuroscience of Natal. Nicolelis is also founder of the Walk Again Project, an international consortium of scientists and engineers, dedicated to the development of an exoskeleton device to assist severely paralyzed patients in regaining full body mobility.
Nicolelis has dedicated his career to investigating how the brains of freely behaving animals encode sensory and motor information. As a result of his studies, Nicolelis was first to propose and demonstrate that animals and human subjects can utilize their electrical brain activity to directly control neuroprosthetic devices via brain-machine interfaces (BMI).
Over the past 25 years, Nicolelis pioneered and perfected the development of a new neurophysiological method, known today as chronic, multi-site, multi-electrode recordings. Using this approach in a variety of animal species, as well as in intra-operative procedures in human patients, Nicolelis launched a new field of investigation, which aims at measuring the concurrent activity and interactions of large populations of single neurons throughout the brain. Through his work, Nicolelis has discovered a series of key physiological principles that govern the operation of mammalian brain circuits.
Nicolelis' pioneering BMI studies have become extremely influential since they offer potential new therapies for patients suffering from severe levels of paralysis, Parkinson's disease, and epilepsy. Today, numerous neuroscience laboratories in the U.S., Europe, Asia, and Latin America have incorporated Nicolelis' experimental paradigm to study a variety of mammalian neuronal systems. His research has influenced basic and applied research in computer science, robotics, and biomedical engineering.
Nicolelis is a member of the French and Brazilian Academies of Science and has authored over 200 manuscripts, edited numerous books and special journal publications, and holds three U.S. patents. He is the author of Beyond Boundaries: The New Neuroscience of Connecting Brains with Machines and How It Will Change Our Lives; and co-authored The Relativistic Brain: How it Works and Why it Cannot be Simulated by a Turing Machine.