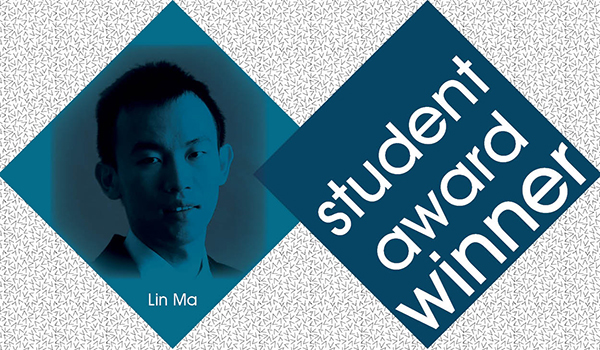 Each year, the ECS Battery Division recognizes achievement with four awards including its Student Research Award which was established in 1979 to recognize promising young engineers and scientists in the field of electrochemical power sources.
Lin Ma's academic career has revolved around the research of lithium-ion batteries. He began his scientific career under the supervision of Yong Yang at Xiamen University in China, where he obtained his BA (2012) in chemistry. During this time, he had accumulated relevant experience on synthesizing and characterizing typical cathode materials of lithium-ion batteries.
Ma obtained his MSc (2014) at Dalhousie University in Canada. During that time, he focused on characterizing the reactions between charged electrodes and different electrolytes at elevated temperatures using accelerating rate calorimetry. His PhD work is currently focusing on increasing energy density and lowering cost for lithium-ion batteries by developing novel electrolyte systems. This work is supervised under Jeff Dahn at Dalhousie University and exclusively sponsored by Tesla Motors/Energy. He has published 26 peer-reviewed papers and a co-authored a U.S. patent.
Ma will deliver his award talk, "A Guide to Ethylene Carbonate-Free Electrolyte Making for Li-ion Cells" on Tuesday, October 3, 2017 at 9:00 a.m. at the 232nd ECS Meeting in National Harbor.
The annual nomination deadline for the Battery Division Student Research Award is March 15.