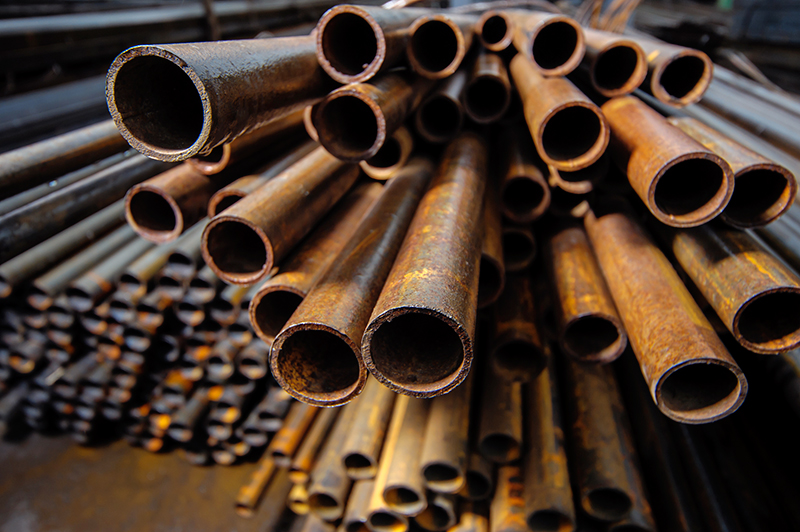 Corrosion costs the U.S. economy over $450 billion per year. In an effort to better predict the effects of corrosion, ECS Fellow Robert Kelly has built something akin to a time machine at the University of Virginia.
Kelly, who has recently been awarded ECS's Corrosion Division H. H. Uhlig Award, is launching pieces of metal into the future to accelerate corrosion rates and observe how they will degrade over time. Being able to see the degradation of materials prior to application could be key to drastically cutting funds used to repair infrastructure when corrosion takes its toll.
Recently, Kelly applied his testing technique to Rolls-Royce's small jet engine compressor blades to see how they would inevitably hold up in an airplane turbine. By aggressively spraying salt on the parts, Kelly could effectively predict how it will react when jet engines take in salt water in the form of sea salt aerosols. Rolls-Royce currently coats the blades with ceramic material – which if used in too small a quantity could lead to corrosion, but if used in too excessive a quantity could lead to slow, heavy blades. The tests conducted by Kelly and his team could help the company create a blade with the perfect balance of ceramic coating.
This from the University of Virginia:
[The team] placed the compressor blades in a cyclic corrosion test chamber, a commercial device used to test for corrosion through manipulating temperature, humidity, and salt. Kelly and his team have modified the chamber, creating a way to add ozone to the mix and accelerate the process.
"We exposed them to 100 hours of testing – raising the temperature, accelerating the wet and dry cycles, making the test more aggressive chemically without changing the type of damage that the corrosion was doing," says Kelly, who will be presenting at the upcoming PRiME 2016 meeting. "The tests we performed were 16 times faster than the previous test Rolls-Royce used on its blades, saving them a lot of money and time."
Another ECS Fellow, John Scully, co-directs the University of Virginia's Center for Electrochemical Science and Engineering with Kelly. Scully believes that this work could lead to beneficial partnerships between the scientists who study the preventative measures and effects of corrosion and the companies that produce materials at risk of degradation.
"This is a quick and useful way to see what could go wrong in the future without changing the mechanism of degradation that occurs naturally," says Scully, winner of the 2016 ECS Henry B. Linford Award for Distinguished Teaching. "Some materials will last for years, but get weaker and then they reach a point where they will no longer be able to serve their original function."
In addition to this work, Kelly has worked on projects ranging from the U.S. Department of Energy's Yucca Mountain Projects to the 9/11 Pentagon Memorial design team.
(MORE: See how corrosion affected the water crisis in Flint, MI.)