Sponsored by MTI Corporation and the Jiang Family Foundation
2016 continues to be a banner year for the ECS Battery Division. Allow us to introduce the two inaugural winners of the Battery Division Postdoctoral Associate Research Award sponsored by MTI Corporation and the Jiang Family Foundation. The award was created earlier this year to encourage excellence among postdoctoral researchers in battery and fuel cell research.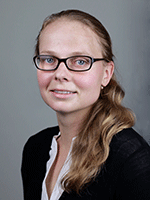 <br
Dr. Yelena Gorlin
Postdoctoral Research Associate
Technische Universität München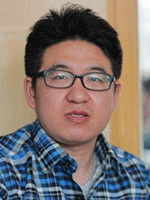 <br
Dr. Liumin Suo
Postdoctoral Research Associate
Massachusetts Institute of Technology
ECS extends sincere appreciation to Dr. Xiao P. Jiang and the MTI Corporation for this partnership. A solid track record of philanthropy coupled with an empathetic understanding of the challenges associated with the role of the post-doctoral research associate makes this award possible.
Through its Honors and Awards Program, ECS has recognized professional and volunteer achievement within our multi-disciplinary sciences for decades. Learn more about various forms of ECS recognition and those who share the spotlight as past award winners.