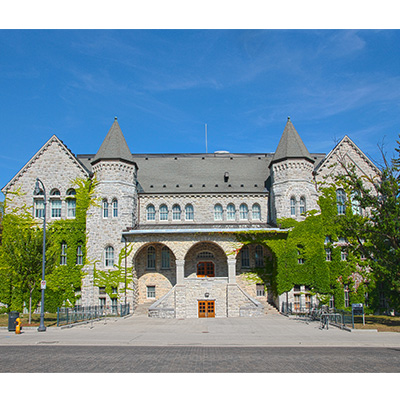 On Thursday, December 19, the ECS Canada Section hosts its fall 2019 Meeting:
Current Challenges and Recent Advances in Electrochemical Technologies for a Sustainable Society
The preliminary program is available here. More information is available at the Section website.
Keynote presentations
"Autonomous Light Management in Flexible Electrochromic Thin Films Integrating High Performance Silicon Solar Microcells"
Ralph G. Nuzzo
University of Illinois at Urbana-Champaign, USA
"The European VOLUMETRIQ Project: Driving Forward Automotive Fuel Cells"
Deborah Jones
Université de Montpellier, France
The meeting includes additional invited speakers from international and domestic institutions, award presentations, and a poster section.
Awards
Edouard Asselin, University of British Columbia, will receive the ECS Canada Section Lash Miller Award.  Jeffrey D. Henderson, University of Western Ontario, will receive the ECS Canada Section Student Award.
Location
Chernoff Hall
Queen's University
90 Bader Lane
Kingston, ON K7L 3N6
Schedule
0800h – Registration, Poster Setup, Exhibition Setup, Coffee and Continental Breakfast: Chernoff 4th floor
0900h-1200h – Morning Session 1: Chernoff 117
1205h-1315h – Lunch, Networking, Poster Session: Chernoff 4th floor
1320h-1530h – Afternoon Session: Chernoff 117
1530h-1700h – Reception, Poster Session, Industry Showcase: Chernoff 4th floor
1700h-1730h – Adjournment
Poster session
Poster session participants must indicate their intent to participate on their registration form, and submit an abstract using the section template. Submit these by Saturday, December 14 to Marina Tintor at 14mat11@queensu.ca. Abstract submission is open from now through December 14. Additional registration and abstract submission information is available on the section's website. Poster sessions are at 1205h-1315h and 1530h-1700h.
Poster dimensions: Less than 36" wide by 48" tall
Poster Installation: during the registration/breakfast period from 800h-900h in Chernoff 4th floor lounge
Poster Removal: Immediately following the afternoon poster session at 1730h
Registration and fees
Interested in attending?  Complete the registration form and email it to Marina Tintor at 14mat11@queensu.ca. Confirm your registration by Saturday, December 14.
Student/Postdoctoral Fellow: $60 + 13% HST = $67.80; Others: $120 + 13% HST = $ 135.60. Payment by check or money order payable to Department of Chemistry Queen's University due upon arrival/registration.
Questions or concerns?
Please contact Eduardo B. Ferreira at 16edbf@queensu.ca
We look forward to welcoming you at Queen's University on December 19th!