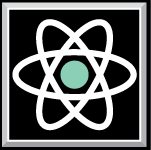 The ECS Energy Technology Division recognized the 2022 Energy Technology Division Graduate Student Award Sponsored by BioLogic recipients at the 241st ECS Meeting in Vancouver, BC, Canada. Grace Lindquist of the University of Oregon was acknowledged for outstanding research in the development of robust high-performance alkaline membrane electrolyzer technology; and Zachary Schiffer of the Massachusetts Institute of Technology for developing methods for harnessing renewable ammonia and for understanding energy exchanges in electrochemical transformations.
Grace Lindquist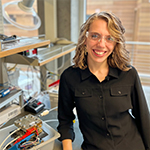 Grace Lindquist is a fourth-year PhD candidate at the University of Oregon (UO) working under the advisement of Prof. Shannon Boettcher. Her graduate work focuses on reducing the degradation of anion exchange membrane (AEM) water electrolysis in pure water using non-platinum group metal (PGM) catalyst materials. Using advanced electrochemical and analytical techniques, she works to characterize catalyst and ionomer degradation in these systems and develop mitigation strategies to prevent these pathways and improve durability.
Lindquist earned her BA in Chemistry from the College of Saint Benedict and Saint John's University. In 2020, as an intern with Nel Hydrogen, she worked to advance AEM technology and gained valuable technoeconomic insight into her work. Her results are in Joule, ACS Applied Materials and Interfaces, ACS Energy Letters, and other publications. She was featured in ACS Energy Letters' 2022 series, "Women Scientists at the Forefront of Energy Research." Outside of the lab, she is a director for Mad Duck Science, an outreachprogram that hosts science experiments for middle school students, and outreach coordinator for UO Women in Graduate Science.
Zachary Schiffer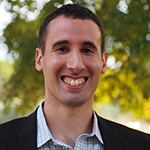 Zachary Schiffer recently joined the Atwater Lab at the California Institute of Technology as a Postdoctoral Scholar working on photo (electro) catalytic nitrogen reduction and devices for carbon capture. He completed his PhD in 2021 with Prof. Karthish Manthiram at the Massachusetts Institute of Technology Department of Chemical Engineering. His thesis explores electrification and decarbonization routes for industrial chemical processes with a focus on the development of electrochemical routes for ambient-condition nitrogen cycle reactions. In general, his research combines fundamental thermodynamics, kinetic analysis techniques, computational chemistry, and materials synthesis to explore electrochemical systems. For his Princeton University Chemical and Biological Engineering BSE senior thesis, he researched the mechanics of Li-ion batteries with Prof. Craig Arnold.
Energy Technology Division Graduate Student Award Sponsored by BioLogic
Biologic sponsors the Energy Technology Division Graduate Student Award, which was established in 2012 to recognize and reward promising young engineers and scientists in fields pertaining to this division. The award consists of a framed certificate; USD $1,000 prize; complimentary student meeting registration; and complimentary admission to the division's Business Meeting. Materials are due annually by September 1.
Recognize deserving community members
ECS recognizes outstanding technical achievements in electrochemistry and solid state science and technology through its Honors & Awards Program. These awards are an opportunity to highlight the contributions of many deserving members of our scientific community.
---
For more information about ECS Society, Division, Section, and Student Awards, email awards@electrochem.org or telephone 609.737.1902.