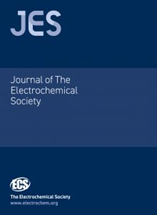 The Journal of The Electrochemical Society is publishing a focus issue in connection with the 18th International Symposium on Solid Oxide Fuel Cells (SOFC-XVIII), which took place from May 28-June 2, 2023, in Boston, MA. The papers in this issue are based on SOFC-XVIII and cover all aspects of SOFCs and solid oxide electrolysis cells (SOECs), including:
Development and demonstration of systems;
Materials for different cell components and their processing and performance;
Cell, stack, and system designs;
Fabrication and testing;
New applications including electrolysis and reversible cell operations;
Flexibility to various fuels;
Performance modeling;
Durability and reliability issues.
These papers provide up-to-date, comprehensive information on the status of SOFC and SOEC technology and related activities.
This virtual issue focuses on papers presented at SOFC-XVIII. Exceptional submissions to SOFC-XVIII Transactions will be invited to submit manuscripts based on those Transactions. However, the issue is open to everyone.
Review, critical review, perspective, methods, communication, and original research articles are welcomed.
Accepting Submissions: August 3, 2023 | Submission Deadline: December 1, 2023
---
Guest Editors
Eric D. Wachsman, University of Maryland, U.S. | ewach@umd.edu
Teruhisa Horita, National Institute of Advanced Industrial Science and Technology, Japan  | t.horita@aist.go.jp
Technical Editor
Xiao-Dong Zhou, University of Louisiana at Lafayette, U.S. | xiao-dong.zhou@louisiana.edu
Editor-in-Chief
Robert Savinell, Case Western Reserve University, U.S. | rfs2@case.edu
---
Articles are published in a standard issue of the journal as they are accepted. If selected at submission, accepted papers are published online in the ECS Digital Library on IOPscience within 24 hours of scheduling for publication. The version of record is published online within approximately 10 days of final acceptance.
Visit the ECS website for author submission instructions and requirements for each article type.
OPEN ACCESS: Authors choosing to publish open access agree to pay an article processing charge (APC) if their papers are accepted. APCs are discounted by 75 percent for ECS members and waived for authors from ECS Plus subscribing institutions. Check if your institution subscribes to ECS Plus. Discounts are applied at the time of payment.