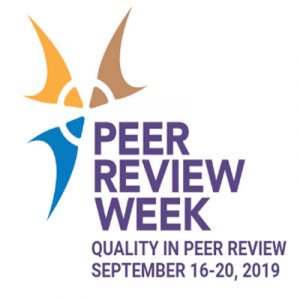 Peer Review Week 2018 is still going strong, and ECS is celebrating by highlighting insights on peer review from some of the most-qualified authorities on the subject—ECS journal editors.
The opinions shared below are those of technical and associate editors of ECS journals. The majority of these comments were originally published in Interface or on the ECS Redcat Blog within recent years.
Learn more about ECS journals and their editorial boards: Journal of The Electrochemical Society | ECS Journal of Solid State Science and Technology.
Join the celebration! There's still time to participate in the week's events and join the global conversation about peer review by tweeting @PeerRevWeek and following #PeerReviewWeek18 and #PeerRevDiversityInclusion.