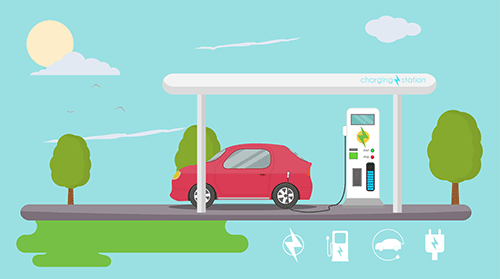 Currently, electric vehicles depend on a complex interplay of batteries and supercapacitors to get you where you're going. But a recently published paper, co-authored by ECS Fellow Hector Abruna, details the development of a new material that can take away some of the complexity of EVs.
"Our material combines the best of both worlds — the ability to store large amounts of electrical energy or charge, like a battery, and the ability to charge and discharge rapidly, like a supercapacitor," says William Dichtel, lead author of the study.
This from Northwestern University:
[The research team] combined a COF — a strong, stiff polymer with an abundance of tiny pores suitable for storing energy — with a very conductive material to create the first modified redox-active COF that closes the gap with other older porous carbon-based electrodes.