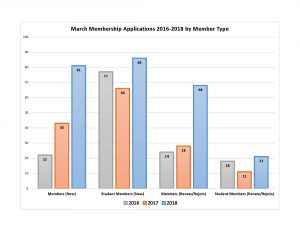 Membership continues to play a very important role in the success of The Electrochemical Society. During the month of March, ECS hosted a spring membership campaign that featured 13 stories about our members.
Membership with ECS is more than the discounts. Membership is access to the latest scientific research, a commitment to the dissemination of research, and an opportunity for you to build your career with an international network of peers.
Shirley Meng, secretary of the Battery Division, says "The Society is over 100 years old. We should think about what we'll look like 100 years from now." Research shows that people join membership organizations, like ECS, to have access to a peer network and to advance their careers. ECS continues to encourage members to invite new individuals to get involved in the organization; and, to engage those nonmembers with interests in electrochemistry and solid state science to learn more about ECS and share in the mission to Free the Science.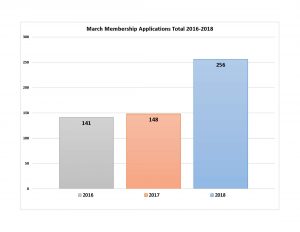 The goal of the drive was to recruit 100 new members to the organization. With the help of current members, we successfully recruited 81 new members and 86 new student members! In addition to the new members and student members, 68 of our members renewed their membership along with 21 student membership renewals.
Overall, ECS recruited 167 new members and 89 members renewed! This is 173% growth over the March 2017 membership applications/renewals.
Thank you to all of the members who helped to recruit new members to the Society and for those members that renewed during the month of March.