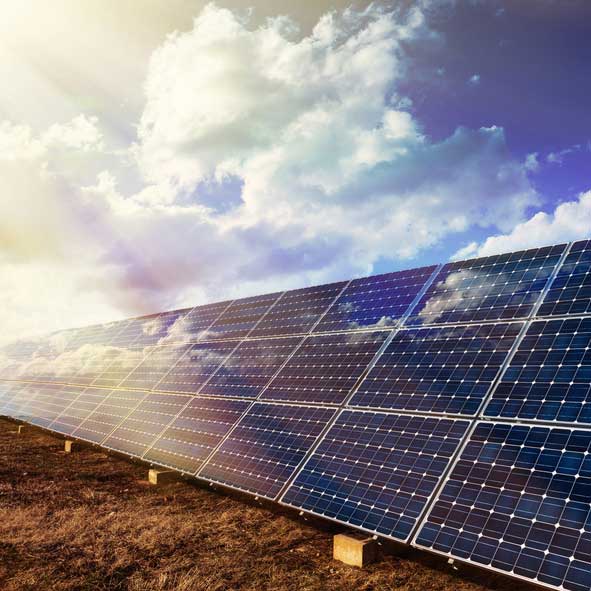 A newly created material may have the capacity to double the efficiency of solar cells.
Conventional solar cells are at most one-third efficient, a limit known to scientists as the Shockley-Queisser Limit. The new material, a crystalline structure that contains both inorganic materials (iodine and lead) and an organic material (methyl-ammonium), boosts the efficiency so that it can carry two-thirds of the energy from light without losing as much energy to heat.
In less technical terms, this material could double the amount of electricity produced without a significant cost increase, according to the new study in Science.
Enough solar energy reaches the earth to supply all of the planet's energy needs multiple times over, but capturing that energy has been difficult—as of 2013, only about 1 percent of the world's grid electricity was produced from solar panels.
The new material, called a hybrid perovskite, would create solar cells thinner than conventional silicon solar cells, and is also flexible, cheap, and easy to make, says Libai Huang, assistant professor of chemistry at Purdue University.