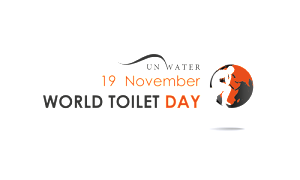 Here at The Electrochemical Society, we give a crap about sanitation. With our recent partnership with the Bill & Melinda Gates Foundation – which awarded $210,000 in seed funding to innovative research projects addressing critical gaps in water and sanitation – we've spent a great deal of time these past few months talking about poop.  We plan to keep that trend alive, which brings us to World Toilet Day.
Two and a half billion people – 36 percent of the world's population – don't have access to a toilet, according to UNICEF. Globally, more people have mobile phones than toilets. Most people in developed countries think of access to adequate sanitation as a right rather than a privilege.
For this reason, ECS hosted the Electrochemical Energy and Water Summit, where some of the brightest minds in electrochemical and solid state science came together to brainstorm innovative ways to address the global sanitation crisis. We're not just flushing and forgetting, we're attempting to make adequate sanitation a basic human right.