Thank you to all the Exhibitors from the 239th ECS Meeting with the 18th International Meeting on Chemical Sensors (IMCS)!
Exhibitors
---

Bio-Logic USA
David Carey
david.carey@bio-logic.us
9050 Executive Park Drive, Suite 100C
Knoxville, TN, 37923
USA
865.769.3800
www.bio-logic.net
Bio-Logic is the exclusive provider of EC-Lab electrochemical instruments. The EC-Lab family of products includes modular single-channel (SP-50/150/200/300) and multi-channel (VSP-3e/VMP-3e/VSP-300/VMP-300) potentiostats/galvanostats, high current boosters (up to 800 Amps) and easy to use software. Additionally, Bio-Logic offers a complete line of electrochemical accessories, including the all-new BluRev RDE/RRDE and the BluQCM. Bio-Logic is also the provider of BT-Lab line of battery cyclers (MPG-2xx and BCS-8XX families), the SCAN-Lab line of localized electrochemical scanning systems (M470 modular system and SECM 150), and the MT-Lab materials analysis systems (MTZ-35 FRA and high temperature sample holder). 
---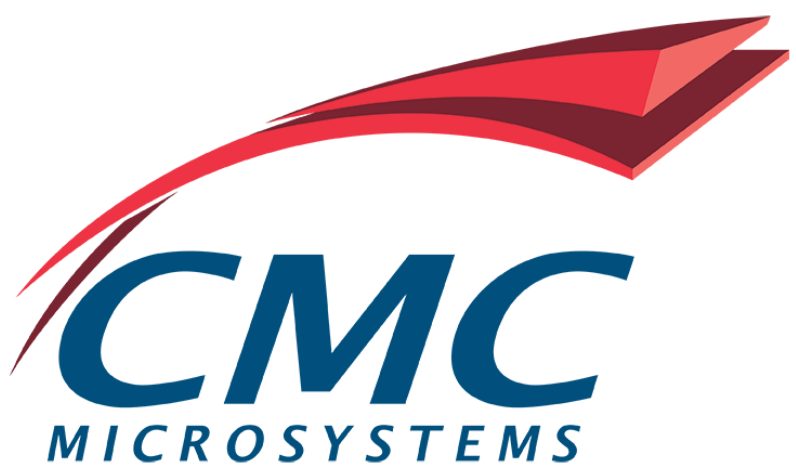 CMC Microsystems
victoria.sajuyigbe@cmc.ca
111 Notre-Dame West
Pavillion B, Suite B-0710
Montreal, QC H3C 6M8
Canada
+1 613 484 1662
https://www.cmc.ca/
CMC Microsystems has more than 35 years' experience in delivering multi-project wafer services across a range of technologies, including advanced microelectronics, photonics, and MEMS. Based in Canada and supporting academia and industry, CMC reduces barriers to technology adoption by providing access to design tools, prototyping, value-added packaging & assembly services, and in-house expertise for first-time-right prototypes. CMC also offers options for dedicated engineering runs and full production wafers in different technologies.
---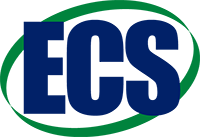 The Electrochemical Society
Sponsorship@electrochem.org
65 South Main Street, Building D
Pennington, NJ, 08534-2839
USA
609.737.1902
www.electrochem.org
The Electrochemical Society has been a nonprofit academic publisher since 1902 and is now home to over 6,000 electrochemists, chemical engineers, and solid state scientists. We are students, teachers, and industry leaders, in over 70 countries.
ECS bridges the gap between the corporate, academic, and government sectors by supporting the participation of scientists from around the world and promoting innovation in scientific thought through the dissemination of peer-reviewed journals and organizing technical meetings.
---

Gamry Instruments
Jerome Babauta
jbabauta@gamry.com
734 Louis Drive
Warminster, PA, 18974
USA
215.682.9330
www.gamry.com
Gamry Instruments designs and manufactures high-quality electrochemical instrumentation and accessories – Potentiostats, Multichannel Potentiostats, Quartz Crystal Microbalance and Electrochemical Accessories, Cyclic Voltammetry, Electrochemical Impedance Spectroscopy, Cyclic Charge/Discharge, and Chronoamperometry.  Our full lineup includes single and multichannel potentiostats from 600 mA to 30 A all capable of EIS. We also have systems for IMPS/IMVS and a quartz crystal microbalance.
---

IOP Publishing
Rob Bernstein
rob.bernstein@ioppublishing.org
Temple Circus, Temple Way
Bristol BS1 6HG
United Kingdom
+44 0 1179 301281
www.ioppublishing.org
IOP Publishing is a society-owned scientific publisher, providing impact, recognition, and value for the scientific community. We work closely with researchers, academics, and partners worldwide to produce academic journals, ebooks, conference series, and digital products, covering the latest and best research in the physical sciences and beyond.
---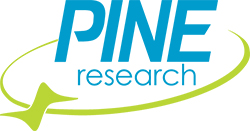 Pine Research Instrumentation
Neil Spinner
pinewire@pineresearch.com
2741 Campus Walk Avenue, Building 100
Durham, NC, 27705
USA
www.pineresearch.com
Pine Research Instrumentation (Durham, NC, USA) has dedicated their design, support, service, and sales to the needs of the electrochemical community for over 50 years. We offer a complete line of trusted, high-quality, and affordable electrochemical instrumentation including potentiostats, electrode rotators, precision electrodes for rotating disk (RDE), rotating ring-disk (RRDE), and rotating cylinder (RCE) applications. We complement our instrumentation with a large variety of electrochemical accessories that support scientists who evaluate electrocatalytic systems like oxygen reduction reaction for fuel cells and carbon dioxide reduction for environmental remediation, as well as fuel stock production to interrogate corrosion inhibitor efficiency.  Recently, we launched our WaveNow Wireless Potentiostat which complements our suite of trusted products like WaveDriver 200 Bipotentiostat with EIS and our WaveVortex 10 Electrode Rotator—products requested by you and inspired by your research and industrial needs.
---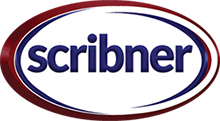 Scribner Associates, Inc.
Marion Jones
marion@scribner.com
150 East Connecticut Avenue
Southern Pines, NC, 28387
USA
910.695.8884
www.scribner.com
Scribner Associates, Inc. specializes in the development and manufacture of advanced analytical hardware and software for Battery, Fuel Cell, Electrolyzer, and Redox Flow Battery testing. Our software packages such as ZPlot®, ZView®, MultiStat®, and CorrWare® are recognized worldwide as the gold standard for instrument control and data analysis.
Scribner has been producing innovative, high-quality products for over 30 years. Our products are backed by factory warranty, excellent worldwide customer service, and extensive technical support.
---