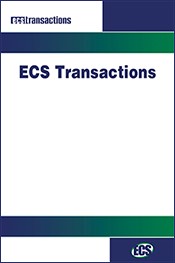 ECS Transactions (ECST) is the official conference proceedings publication of The Electrochemical Society. Featuring full-text content of proceedings from ECS meetings and ECS-sponsored meetings, ECST is a high-quality venue for authors and an excellent resource for researchers. For a full listing of available volumes and issues, or to purchase individual articles, please visit ECS Transactions in the ECS Digital Library on IOPscience. Full issues may be purchased through the ECS Online Store.
Planned Issues
ECST Deadlines
Purchasing Information
FAQs
---
Planned issues: symposia publishing proceedings in ECST*
| | | |
| --- | --- | --- |
| D04 |   | Quantum Dot Science and Technology |
| G01 |   | Silicon Compatible Emerging Materials, Processes, and Technologies for Advanced CMOS and Post-CMOS Applications 11 |
| G02 |   | Processes at the Semiconductor Solution Interface 9 |
| H01 |   | Wide Bandgap Semiconductor Materials and Devices 22 |
| H02 |   | High Purity and High Mobility Semiconductors 16 |
| I01 |   | Ionic and Mixed Conducting Ceramics 13: Symposium in Honor of Anil Virkar |
* Issues may be canceled or combined at ECS's discretion based on the number of ECS Transactions papers submitted from each symposium. 
If you are interested in publishing research related to your presentation, but your symposium has not planned to publish any proceedings, authors are encouraged to submit a proceedings paper to ECSarXiv, ECS's preprint service. At the time of submission, be sure to include the keyword "239th ECS Meeting" to make sure it is linked to other content from the meeting. Find out more, or submit now.
---
ECST deadlines: 239th ECS Meeting
| | |
| --- | --- |
| February 12, 2021 | Accepting submissions; site opens to editors for early review |
| March 12, 2021 | Submission deadline |
| March 15, 2021 | Review period begins |
| March 26, 2021 | Editor first-round reviews completed |
| April 9, 2021 | Author reviews completed; final editor acceptance completed |
| May 21, 2021 | Anticipated volume publish date on IOPscience |
---
Purchasing information
Once registration opens for the 239th ECS Meeting, ECS Transactions full-issue PDFs are available for preorder through May 21, 2021. All preordered copies are sent via email through a downloadable link, no later than the start of the meeting. Once the volume is published, all individual articles are available to browse and read in the ECS Digital Library on IOPscience. Full issues may be purchased through the ECS Online Store. After the meeting, print-on-demand softcover editions are available through ECS's print-on-demand vendor, Curran Associates.
Proceeding papers found on ECSarXiv are free to read and download.
---
FAQs
How do I submit to ECS Transactions?
If you are presenting in a symposium whose proceedings are being published in an issue of ECS Transactions, the corresponding author of your meeting abstract will receive an invitation to submit when the submission site opens. This email contains the URL for the site, and basic instructions on how to prepare and submit the paper when it is ready.

Quick guide for submission to ECST
Full ECST submission instructions
Why did I receive an invitation to submit some, but not all, of my papers?
Not all symposia elect to publish conference proceedings. Check the Call for Papers to determine if your symposium is publishing an issue of ECST. If your symposium is scheduled to publish an issue, but you did not receive an invitation to submit one of your papers, please contact ecst@electrochem.org for assistance.
Can I still submit to an ECS journal if I publish in ECST?
Since ECS Transactions is not formally peer-reviewed, there is no conflict if an author wants to submit their work to both ECST and an ECS journal. With ECS's continuous journal publication model, there is no deadline for submission. However, the expectation is that six months is sufficient time to revise an abstract and/or ECST paper to meet the stricter standards of the journals. Submissions to journals must be made using the online submission system. Click here for author instructions and to submit your manuscript.
Question not answered here? Contact the ECS staff at ecst@electrochem.org.