Thank you to the 240th ECS Meeting exhibitors!
The exhibitors in Orlando, FL, showcase some of the greatest innovations in the industry, including cutting-edge instruments, materials, systems, publications, and software, as well as other products and services. Don't miss the opportunity to gain face-to-face time with industry experts.
Location
The Exhibit Hall is located in the Orange County Convention Center.
Exhibit Hours
Monday, October 11, 2021
0800-1200h
 Exhibit Build
1200-1700h
 Exhibitor Move In
1400-1700h
 Poster Move In
1800-2000h
 Technical Exhibit, General Poster Session
 
Tuesday, October 12, 2021
1400-1700h
 Poster Move In
1400-2000h
 Technical Exhibit
1530-1600h
 Networking & Coffee Break
1800-2000h
 General and Student Poster Session
 
Wednesday, October 13, 2021
1400-1700h
 Poster Move In
1400-2000h
 Technical Exhibit
1530-1600h
 Networking & Coffee Break
1800-2000h
 General Poster Session
2000-2200h
 Optional Technical Exhibit Tear Down
 
Thursday, October 14, 2021
0900-1200h
 Technical Exhibit Tear Down
Exhibitors

Admiral Instruments
Booths: 307 & 406
Mark Sholin
mark@admiralinstruments.com
2245 W University Drive, Suite 7
Tempe, AZ, 85281
USA
Office: 480.256.8706
Cell: 480.703.1130
www.admiralinstruments.com
Admiral Instruments is on a mission to make the next generation of electrochemistry instruments truly accessible worldwide. Our USA-made Squidstat™ potentiostats contain powerful hardware in a compact footprint with market-leading value starting at just $1900 USD (and EIS-capable options from $4900 USD). Our software delivers a refreshingly streamlined user experience without compromising the research-grade features & quality expected from electrochemistry instruments.
Since our founding in February 2017, we have supplied 500+ Squidstats to organizations in 30+ countries. Do you wish to Test The Potential™ of our squidstats to see how they perform? Confidently move our brand by registering for a FREE 30-day trial at our booth!
---

AMETEK – Scientific Instruments
Booth: 208
Rob Sides
Rob.Sides@ametek.com
801 South Illinois Avenue
Oak Ridge, TN, 37830
USA
865.425.1289
www.ameteksi.com
AMETEK – Scientific Instruments is the innovator and leading manufacturer of potentiostats and frequency response analyzers. With both Princeton Applied Research and Solartron Analytical brands, our products are at the core of reference-grade research of batteries, fuel cells, corrosion, sensors, and general physical electrochemistry. Solartron is the preeminent expert in Electrochemical Impedance Spectroscopy, the go-to test method for characterization of energy-storage and energy-conversion devices.
Our users access more than 120 years of combined knowledge, expertise, products, and solutions of Princeton Applied Research and Solartron Analytical. 
---

BASi
Booth: 308
Dane Brankle
dbrankle@BASinc.com
2701 Kent Avenue
West Lafayette, IN, 47906
USA
765.497.8474
www.BASinc.com
BASi (Bioanalytical Systems Inc.) has been manufacturing electrochemistry lab equipment for over four decades and are is recognized globally for their expertise in electroanalytical chemistry. BASi manufactures instrumentation in West Lafayette, IN, and provides contract research services for the pharmaceutical industry.
---

Bio-Logic USA
Booths: 309, 408, & 409
David Carey
david.carey@bio-logic.us
9050 Executive Park Drive, Suite 100C
Knoxville, TN, 37923
USA
865.769.3800
www.bio-logic.netwww.bio-logic.net
Bio-Logic is the exclusive provider of EC-Lab electrochemical instruments. The EC-Lab family of products includes modular single-channel (SP-50/150/200/300) and multi-channel (VSP-3e/VMP-3e/VSP-300/VMP-300) potentiostats/galvanostats, high current boosters (up to 800 Amps), and easy to use software. Additionally, Bio-Logic offers a complete line of electrochemical accessories, including the all-new BluRev RDE/RRDE and the BluQCM. Bio-Logic is also the provider of BT-Lab line of battery cyclers (MPG-2xx and BCS-8XX families), the SCAN-Lab line of localized electrochemical scanning systems (M470 modular system and SECM 150), and the MT-Lab materials analysis systems (MTZ-35 FRA and high temperature sample holder).
---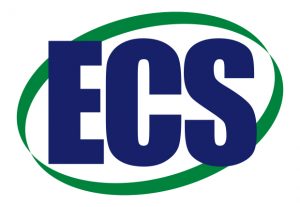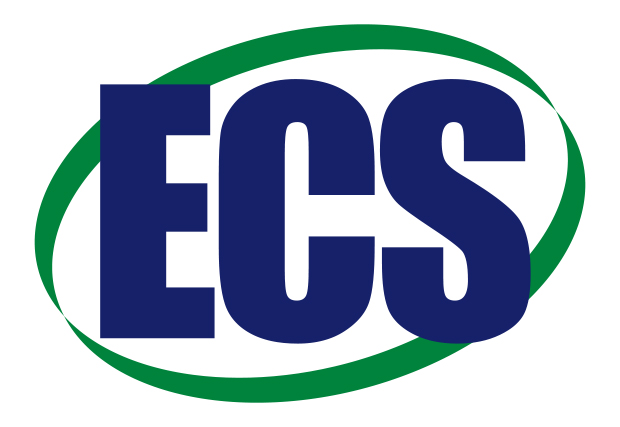 The Electrochemical Society
Booth: 500
Sponsorship@electrochem.org
65 South Main Street, Building D
Pennington, NJ, 08534-2839
USA
609.737.1902
www.electrochem.org
ECS – The Electrochemical Society, a nonprofit professional society established in 1902, advances theory and practice at the forefront of electrochemistry and solid state science and technology, and allied subjects. Our 8,000+ members in 85+ countries research innovative solutions to major global challenges. ECS hosts prestigious meetings, publishes research, fosters education, and collaborates with other organizations.
---

Gamry Instruments
Booths: 501 & 600
Jerome Babauta
jbabauta@gamry.com
734 Louis Drive
Warminster, PA, 18974
USA
215.682.9330
www.gamry.com
Gamry Instruments designs and manufactures high-quality electrochemical instrumentation and accessories – Potentiostats, Multichannel Potentiostats, Quartz Crystal Microbalance and Electrochemical Accessories, Cyclic Voltammetry, Electrochemical Impedance Spectroscopy, Cyclic Charge/Discharge, and Chronoamperometry. Our full lineup includes single and multichannel potentiostats from 600 mA to 30 A, all capable of EIS. We also have systems for IMPS/IMVS and a quartz crystal microbalance. 
---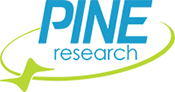 Pine Research Instrumentation
Booths: 507 & 509
Neil Spinner
pinewire@pineresearch.com
2741 Campus Walk Avenue, Building 100
Durham, NC, 27705
USA
www.pineresearch.com
Pine Research Instrumentation (Durham, NC, USA) has dedicated their design, support, service, and sales to the needs of the electrochemical community for over 50 years. We offer a complete line of trusted, high-quality, and affordable electrochemical instrumentation including potentiostats, electrode rotators, precision electrodes for rotating disk (RDE), rotating ring-disk (RRDE), and rotating cylinder (RCE) applications. We complement our instrumentation with a large variety of electrochemical accessories that support scientists who evaluate electrocatalytic systems like oxygen reduction reaction for fuel cells and carbon dioxide reduction for environmental remediation, as well as fuel stock production to interrogate corrosion inhibitor efficiency.  Recently, we launched our WaveNow Wireless Potentiostat which complements our suite of trusted products like WaveDriver 200 Bipotentiostat with EIS and our WaveVortex 10 Electrode Rotator—products requested by you and inspired by your research and industrial needs.
---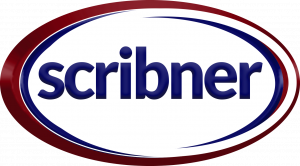 Scribner Associates, Inc.
Booth: 508
Marion Jones
marion@scribner.com
150 East Connecticut Avenue
Southern Pines, NC, 28387
USA
910.695.8884
www.scribner.com
Scribner Associates, Inc. specializes in the development and manufacture of advanced, integrated test systems for Electrochemical Energy Storage processes and devices including Batteries, Fuel Cells, Electrolyzers and Redox Flow Batteries. Our software packages such as ZPlot®, ZView® and CorrWare® are recognized worldwide as the gold standard for instrument control and data analysis. Scribner has been producing innovative, high-quality products for over 30 years. Our products are backed by factory warranty, excellent worldwide customer service, and extensive technical support.
---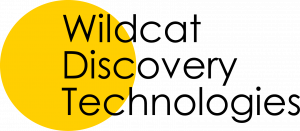 Wildcat Discovery
Booth: 506
Jon Jacobs
jjacobs@wildcatdiscovery.com
6255 Ferris Square, Suite A
San Diego, CA, 92121
USA
858.550.1980
www.wildcatdiscovery.com 
Wildcat Discovery Technologies accelerates the discovery of new materials for energy applications, with a focus on the development of advanced materials for rechargeable and primary batteries. Wildcat's business also includes collaborative development projects for materials for other applications, including gas storage, carbon capture, thermoelectrics, and structural materials.