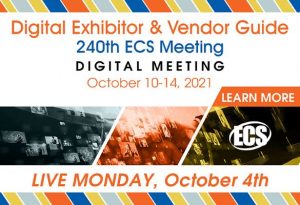 Thank you to the 240th ECS Meeting exhibitors!
Exhibitors

IOP Publishing


240th ECS Meeting – Digital Exhibitor & Vendor Guide
Rob Bernstein
rob.bernstein@ioppublishing.org
Temple Circus, Temple Way
Bristol BS1 6HG
United Kingdom
+44 0 1179 301281
www.Ioppublishing.org
IOP Publishing is a society-owned scientific publisher, providing impact, recognition, and value for the scientific community. We work closely with researchers, academics, and partners worldwide to produce academic journals, ebooks, conference series, and digital products, covering the latest and best research in the physical sciences and beyond.
---