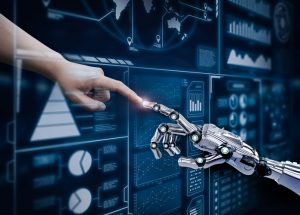 According to The Verge, MIT is investing $1 billion into an AI college due to an ongoing drought of AI developers and researchers. The hope is that the new college, The MIT Schwarzman College of Computing, will act as both a global center for computing research and education, and an intellectual foundry for powerful new AI tools, according to MIT President L. Rafael Reif.
The new college will train students from a broad range of disciplines and fields, like biology, chemistry, physics, politics, history, and linguistics. MIT's goal with this is two. First, to examine ethical considerations relevant to computing and AI by including diverse perspectives; second, to teach a wide scope of students what they believe is "the bilinguals of the future."
"The College will equip students and researchers in any discipline to use computing and AI to advance their disciplines and vice-versa, as well as to think critically about the human impact of their work," says Reif.
The $1 billion project has received $350 million in funds from Stephen A. Schwarzman, CEO of the private equity firm Blackstone. The college is scheduled to open in September 2019, and its new building is planned to be completed in 2022.
Reif says, "As computing reshapes our world, MIT intends to help make sure it does so for the good of all."
It's true, many ethical questions arise with each new technological advancement, often changing our lives for the better and worse. For example, the self-driving offers the possibility of increased safety and unforeseen fatalities as the technology continues to develop and improve—all points to be considered as researchers push the limits of technology.