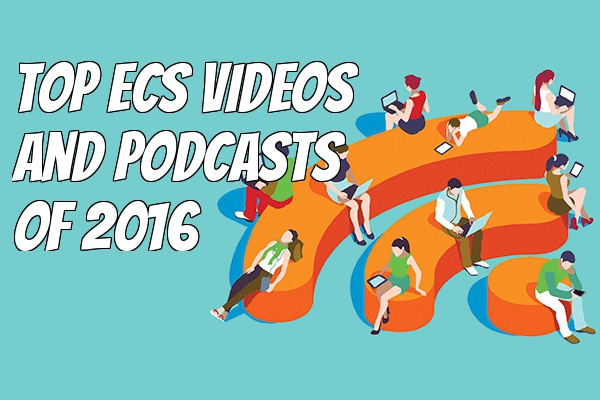 We're wrapping up another year and reflecting on some of our top digital media of 2016. Check out the top five viewed videos and episodes of the ECS Podcast of the year.
Top 5 ECS Videos
The New Model for Scientific Publishing | watch
Free the Science | watch
The Critical Impact of Our Science | watch
Allen Bard in 1983 | watch
Why Join and ECS Student Chapter | watch
Top 5 ECS Podcasts
Khalil Amine on Next Generation Li-ion Batteries | listen
The Battery Guys | listen
K.M. Abraham on the Invention of Li-air and Other Lithium Batteries | listen
Science for Solving Society's Problems Round Table | listen
Critical issues in Renewable Energy | listen
---
See the rest of our videos and download all episodes of the ECS podcast.