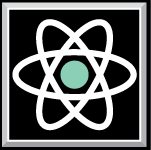 Nomination Deadline: September 1, 2016
The ECS Energy Technology Division invites you to nominate qualified candidate(s) for the following division awards.
Energy Technology Division Research Award: established in 1992 to encourage excellence in energy related research and to encourage publication in the Journal of The Electrochemical Society.
Energy Technology Division Supramaniam Srinivasan Young Investigator Award: established in in 2011 to recognize and reward an outstanding young researcher in the field of energy technology.
Energy Technology Division Graduate Student Award: established in 2012 to recognize and reward promising young engineers and scientists in fields pertaining to this Division.
Award recipients will all be asked to present a lecture to the Energy Technology Division at the 231st ECS biannual meeting in May/June, 2017 in New Orleans, LA. Explore the full award details on the ECS web site, paying keen attention to the specific application requirements prior to completing the electronic application.
P.S. Energy Technology Division Awards are part of ECS Honors & Awards Program, one that has recognized professional and volunteer achievement within our multi-disciplinary sciences for decades. Learn more about various forms of ECS recognition and those who share the spotlight as past award winners.