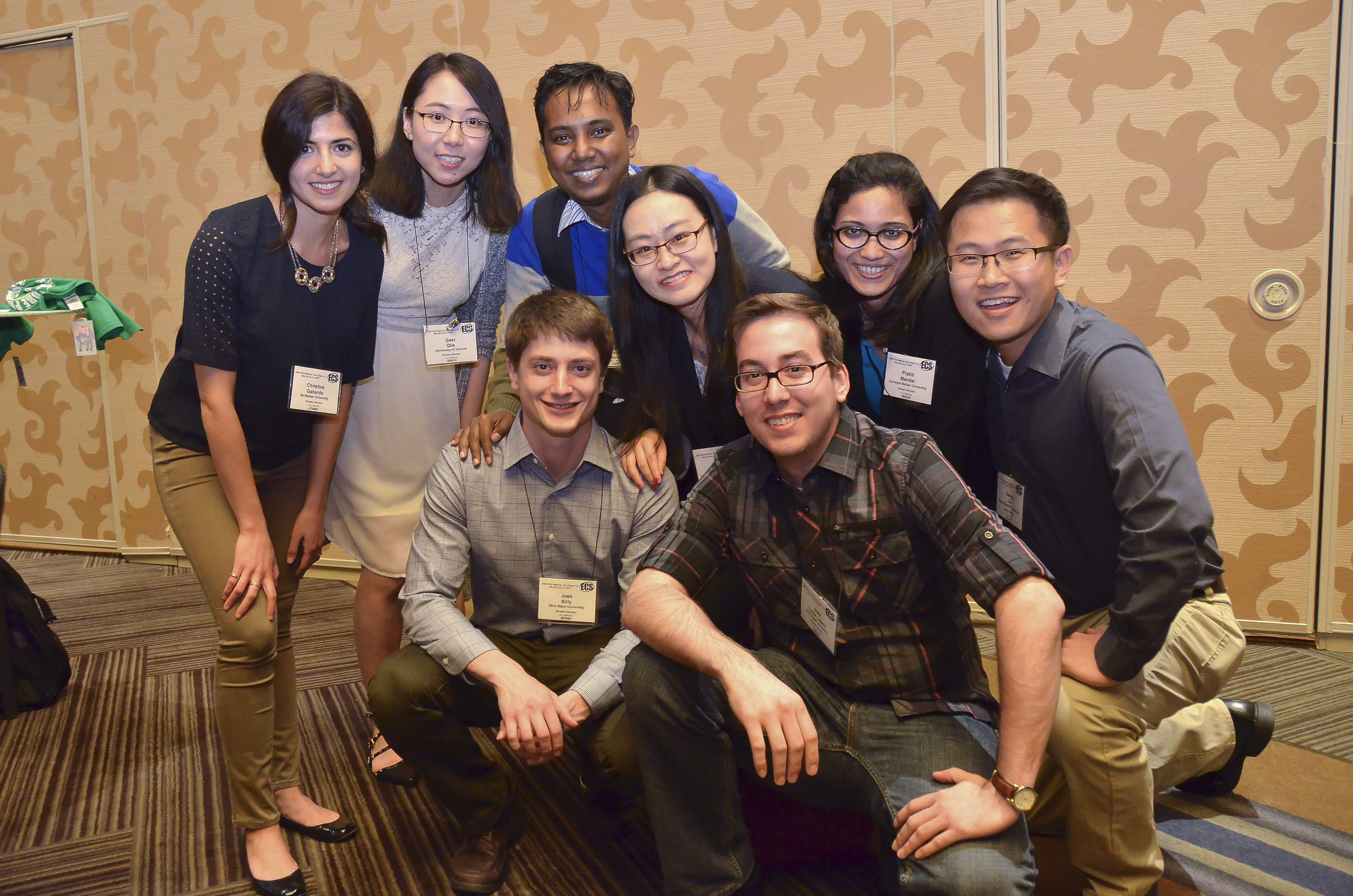 ECS hosts a flourishing network of brilliant, innovative young minds. When these minds are brought together through the formation of an ECS student chapter, truly exceptional things can happen. The students benefit, and so does the scientific community at large.
At the PRiME 2016 Meeting in Honolulu, Hawaii six promising new student chapters were approved. ECS is honored to welcome them aboard. The newly installed chapters are listed below:
Louisiana State University
University of Illinois – Chicago
University of Alabama

University of Toronto

Case Western Reserve University

University of Oxford
Congratulations to our newest student chapters!
ECS student chapter membership provides a number of benefits:
Engage with fellow students and peers
Opportunities to organize technical meeting programs and scholarly activities
Collaborate with members to present posters at ECS bi-annual meetings
A network of 8,000 international ECS members
Access to career resources
Impressive extracurricular activity for resume
Funding to support chapter activities
Partnership opportunities with local ECS Section on activities and technical programs
Recognition on the ECS website and in quarterly publication, Interface
Visit the Student Center for more information about student chapter membership. Check out the Student Chapter Directory to see a listing of our current student chapters and get a sense of the scope of our network.
Interested in establishing an ECS student chapter at your academic institution? Learn the guidelines for starting a chapter and fill out a New Student Chapter Application today!